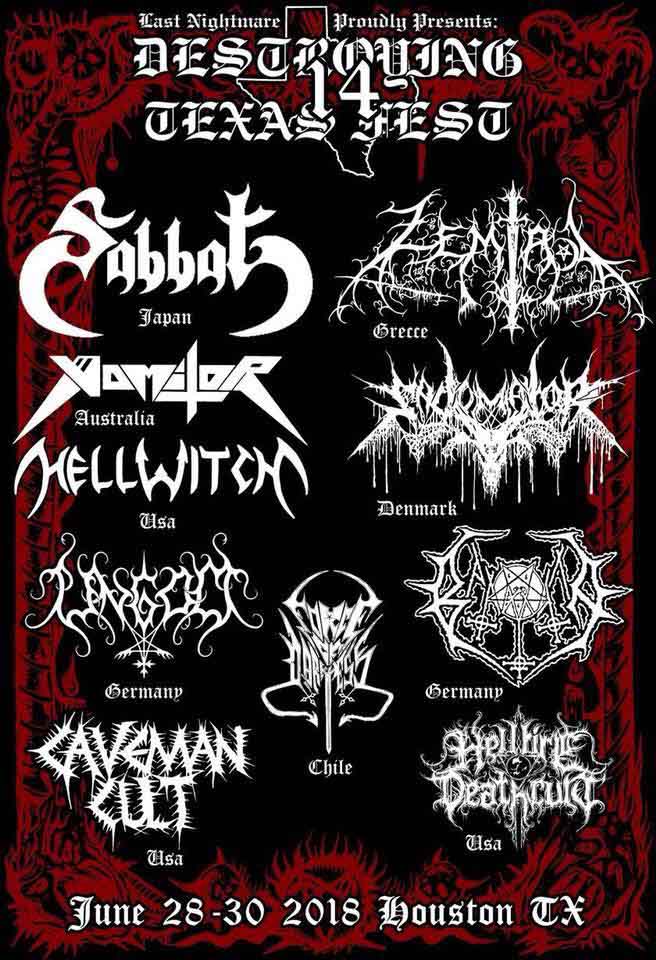 Ungod are playing the 2018 iteration of the Destroying Texas festival in Houston.
29 Comments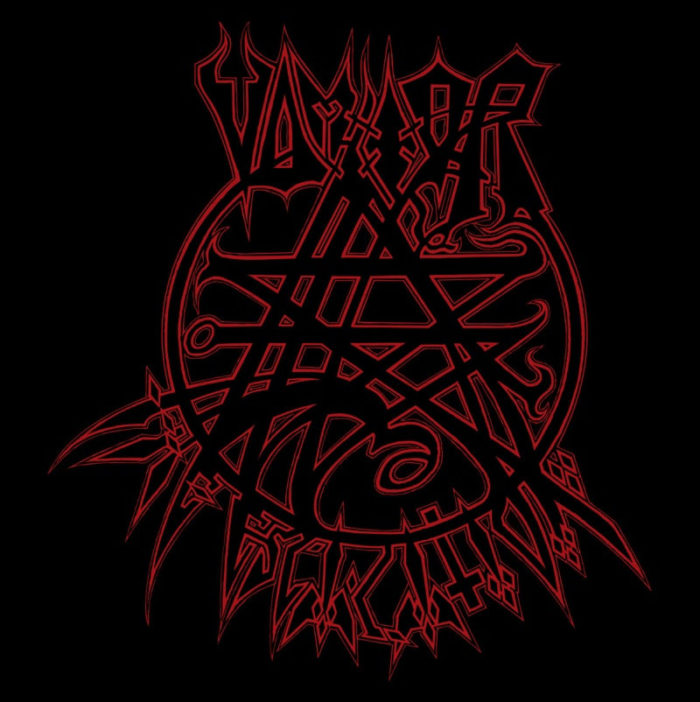 Article by Lance Viggiano.
The Escalation perfects the misunderstood Australian art of Cimmerian metal – a deliberately low-brow affair which has little tangible relationship to the Common Practice Period and therefore easily panned. Vomitor deliberately flaunt rock's loud and emotive ethos through boorish motifs qualified further by a thin and mid-centric texture executed in characteristically poor-taste. Constructed primarily out of recombination of past forms, The Escalation is a deliberately retro affair which succeeds by forming a singular and immediately identifiable voice. Historical precedence for this identity is found in the work of Spear of Longinus – specifically the first demo contained within Black Sun Society. Vomitor do not present a way forward for metal; instead the entity finely maps a territory which was discovered but left largely unexplored by ancestors who clung to the safety and security of the coastlines looking into an inhospitable thicket which obscures a familiar but nonetheless unique landscape.
16 Comments
On first listen some would easily assume that this release were a mere product of nostalgia of underground metal of the 1980′s, at least indicated so by the production and indication that are present here. However this is death/speed/black metal firmly rooted in the underground crossover tradition of the 80′s and retains a firmly Australian sound to it. A good description of Vomitor's output would be the the epic thrashing of national pioneers Slaughter Lord and the crusty, retrograde execution and production that was witnessed on Spear Of Longinus' brilliant 'Domni Satnasi' album. Seeing as Vomitor have two members of SOL in their line-up this overlap is of no surprise, and gives Bleeding The Priest a similar quality of riffcraft and execution, which is atavistic but is well versed in older styles of metal. The attitude of this release evokes German speed metal, doing the early works of Sodom and Kreator strong justice, and the manner in which catchy guitar sequences are utilised sometimes evokes Razor, had they been influenced by Possessed rather than Motorhead. A thoroughly consistent work, Bleeding The Priest stands strongly as a milestone of Australian metal, a like a few other traditionalist acts within this genre serves as proof of ability to make new waves from trodden water, rather than being a 're-hash'. Very good.
–Pearson-
No Comments