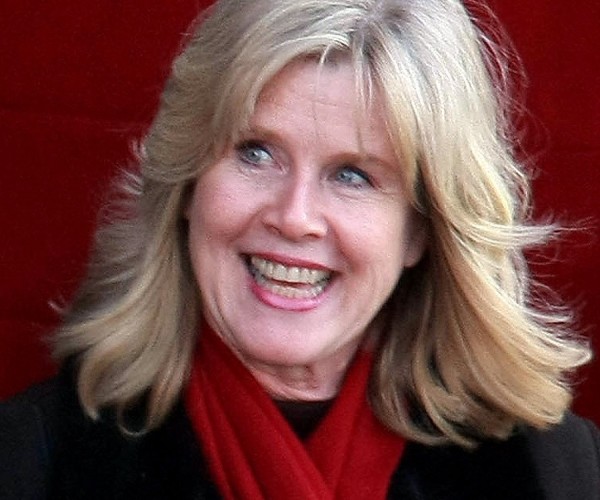 Totalitarianism 2.0 doesn't look much like the former version. In the past, a dictator in uniform — like socialist and diversity advocate Joseph Stalin — would command secret police to enforce speech codes. Now, government sits back and allows a vast media establishment to enforce political ideas which just so happen to coincide with the goals of government: more control of citizens and ideological obedience, which makes government stronger.
As Jonathan Chait writes in New York Magazine, "political correctness" is an attempt to control thought by excluding all but one side of the debate:
But it would be a mistake to categorize today's p.c. culture as only an academic phenomenon. Political correctness is a style of politics in which the more radical members of the left attempt to regulate political discourse by defining opposing views as bigoted and illegitimate. Two decades ago, the only communities where the left could exert such hegemonic control lay within academia, which gave it an influence on intellectual life far out of proportion to its numeric size. Today's political correctness flourishes most consequentially on social media, where it enjoys a frisson of cool and vast new cultural reach. And since social media is also now the milieu that hosts most political debate, the new p.c. has attained an influence over mainstream journalism and commentary beyond that of the old.

It also makes money. Every media company knows that stories about race and gender bias draw huge audiences, making identity politics a reliable profit center in a media industry beset by insecurity. A year ago, for instance, a photographer compiled images of Fordham students displaying signs recounting "an instance of racial microaggression they have faced."
While on the surface this does not seem consistent with government objectives, it quickly becomes a servant to power, arguing from its good intentions to demand increasing amounts of control and often, violence. As Stephen Kinzer writes in the Boston Globe, yesterday's civil rights and human rights advocates are today's warmongers:
Now, several decades after the human rights movement traded its outsider status for influence in Washington, it is clear that this has produced negative as well as positive results. The movement has become a global behemoth. Sometimes it functions as a handmaiden to the power it was once dedicated to combating.

The most appalling result of this process in the United States is that some human rights activists now regularly call for using force to resolve the world's problems. At one time, "human rights" implied opposition to war. Now some of the most outspoken warmongers in Washington are self-proclaimed human rights advocates.
Chait's view is that this trend toward SJW hipster activism is in fact forming a parallel to the bad old days of 1940s totalitarianism:
The Marxist left has always dismissed liberalism's commitment to protecting the rights of its political opponents — you know, the old line often misattributed to Voltaire, "I disapprove of what you have to say, but I'll defend to the death your right to say it" — as hopelessly naïve. If you maintain equal political rights for the oppressive capitalists and their proletarian victims, this will simply keep in place society's unequal power relations. Why respect the rights of the class whose power you're trying to smash? And so, according to Marxist thinking, your political rights depend entirely on what class you belong to. The modern far left has borrowed the Marxist critique of liberalism and substituted race and gender identities for economic ones.
In effect, as Jonathan Frum writes in The Atlantic, political correctness represents the self-radicalization of liberalism toward a totalitarian mindset. We can clearly see this in #metalgate and #gamergate, where SJW hipsters have crushed not just dissenting voices, but any voices that fail to parrot their own agenda.
The reason they target metal is that metal is chronically disobedient. We do not like illusions, metalheads, and we did not buy into the "peace and love" of the 1960s which culminated in ex-hippies getting into office and authorizing drone strikes on suspected extremists. We did not buy into the "just follow Jesus and Gordon Gekko" outlook of the 1980s, nor the 1990s dogma that all was going to be right through globalism, McDonald's and peace. We see human society for what it is: an ugly tussle of animals competing to put their favored illusion above the rest, all while ignoring the majesty of reality as it is.
Remember how the Parents Music Resource Center (PMRC) acted back in the 1980s. First they said they wanted to stop "dangerous" content about sex and drugs, and suddenly, any album with swear words on it got the infamous warning label. This encouraged record stores to card you for buying the album, to not stock the album, or to put it in a special section. A few years later "censored" versions of Metallica and Cannibal Corpse albums could be found in your average record store, with conspicuous bleeps editing out the words that we shouldn't hear, to the detriment of the music (often not in key).
It's easy enough to ignore #metalgate right now because it may not affect you directly. But the important point is that it intends to. SJW hipsters behind the incursion into metal that provoked #metalgate want to censor your words and mine, not just avoiding bad stuff as they claim, but forcing you to repeat "good stuff" as they envision it, to the exclusion of anything else. If this isn't totalitarian thought control, nothing is.
Tags: censorship, gamergate, metalgate, totalitarian