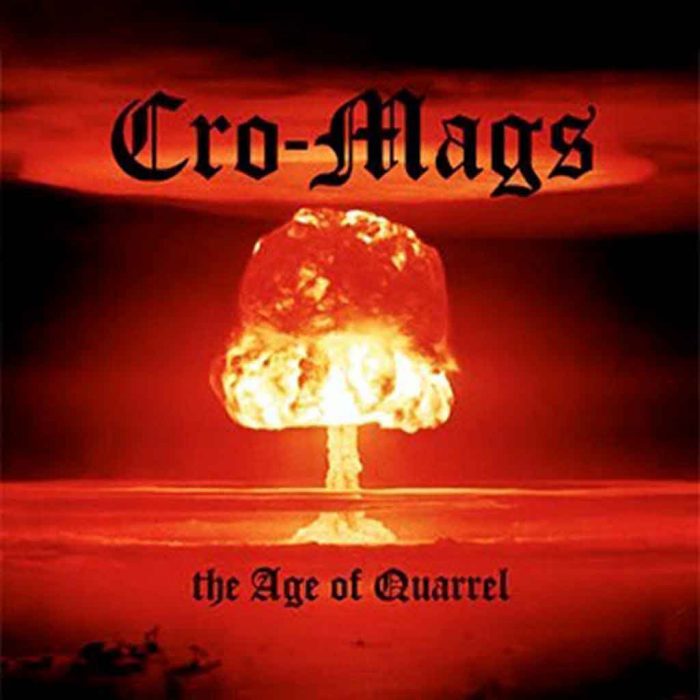 Although Death Metal Underground, as a site run by veteran free-speech activists who crossed over from Leftism to Nihilism, has opposed "cancel culture" — a variety of "political correctness," itself just another version of humans attempting to control reality through appearance and emotion — for some time, not only Glenn Danzig but now John Joseph from the Cro-Mags are speaking up:
"Just because some of you don't agree with it I could give a fuck less," the punk rocker said. "Stay the fuck home, watch CNN and the rest. I never gave a shit what critics said in the 70s and 80s and I still don't care."

"Cancel culture can go fuck themselves," Joseph continued. "They are the same ones who criticized punk rock in the 70s and hardcore in the 80s. And they will all go away soon to live out [their] quiet lives of desperation while we carry on what we've been doing for decades."

Joseph also railed against the "metal and alternative press," which he said "threw us under a fucking bus," and "trusted the lying ass media," instead of going directly to the band members to get their stories.
It seems that the canary in the coal mine is singing, with more former punks pointing out that the new version of control is just as bad as the old one:
Moreover, Sex Pistols frontman John Lydon — also known as Johnny Rotten — recently called "wokeness" a divisive political weapon being wielded by privileged, "tempestuous, spoilt children," whom the media offer a platform to push their unpopular politically correct opinions.
Tags: cancel culture, cro-mags, Hardcore, john joseph