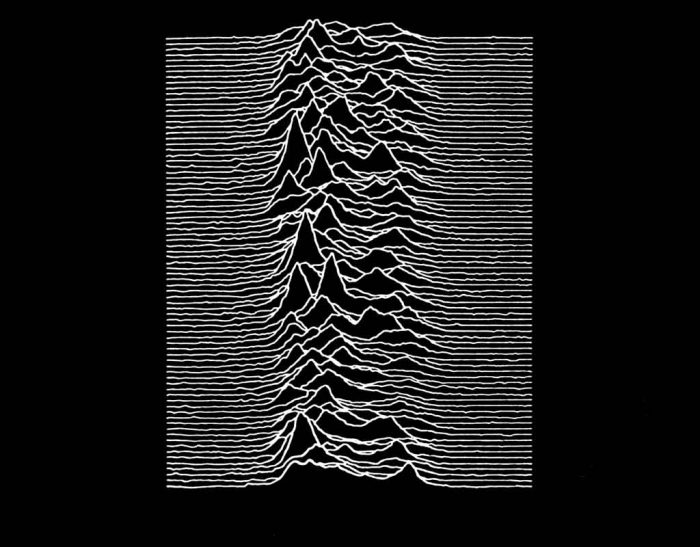 Years ago, I found myself alone in a forest — as usual, I had fled the adult world and the insanity of human relations to a place of balance, harmony, beauty, and horror — contemplating reality through the lens of my own adaptation to it.
As I stared at the leaves, and then the shapes of the trees, and then the overlap of shapes that made a forest, a clear distinction arose for me: that life was a tension between the nominal (living in the moment, tangible, material, safe, clear) and the structural, or that which emerges over time from the interaction of objects and natural forces through cause-effect relationships.
I knew that I would, at some point, have to head back to the house, go to school, deal with my family, go to the dentist, attend Christmas parties, have a career, maybe a family, and eventually die. This was the order of things, and made necessary by my human and natural environments overlapping; however, in this moment, I existed purely in a world of thought, and thought was as tangible as material objects, in that it was totally isolated from everything else.
This caused me to see the need to identify structure in life, or that which is continuous between the moment and the eventuality, rather than get caught up in the surface like the tangible, material, sensual (of the five senses), social, and personal desires, judgments, and feelings. You might see it as a transcendental occultism, or a recognition of the world of ideas beyond the immediate, but a simultaneous affirmation of the importance of the structure of that world. It is not free-form and based on us thinking that what we want is necessary and therefore true, as most human thinking is; instead, we are small programs in a vast machine, sharing time-slices of its consciousness, or minor calculations in a large algorithm, or even a sub-plot in an epic story, instead of a world in ourselves which can rule over the wider world around us, as most humans seem to think.
This distinction between surface and structure carried on into the rest of my thinking. Surface is appearance, the tangible, and the human intentions, emotions, and judgments that go with it; structure is how objects interact with each other in a pattern of causality that makes a repeating phenomenon. Surface is the green of the forest and its shapes; structure is the inputs of sunlight, water, carbon dioxide, and earth that enable that, the mathematics of leaves and their shapes, and the process by which a single tree grows in barren earth, covering it with leaves that then become rich soil, inviting in other plants and animals to become an ecosystem, or a self-regenerating infinite motion machine.
One of my favorite psychedelic moments occurred toward the middle of college life. I had spent the day drinking beer, having a dozen fascinating conversations, hunting down obscure death metal, reading Kant, setting off fireworks in advance of a college tour of shellshocked high schoolers, then partying late into the night. As I walked back through the immaculate night, its darkness the most powerful force on Earth as it absorbed everything, including the yellowing lights which shouted futile human denial of our insignificance into a universe too vast for our minds to grasp, I began to trace events and their connections through a sense of continuity and perpetuity. Everything fell into place, and I saw the universe as a vast calculation as a complex structure came to understand itself, refining itself infinitely into greater degrees of order and efficiency. I saw nature as an information system, something closer to mathematics than what we think of as biology, and how that connected from the earthbound to the heavens. I lost a sense of self and gained a sense of the Self, or the being of the whole that was organizing itself through even my tiny efforts in a forgotten patch on a beautiful world.
Looking into the night, I saw for the first time how much surface reflected the moment we were in and our desire to make that dominate all else because we could control it, and how much this denied the actual workings of the world, which were more like patterns of numbers and mechanisms of a vast machine than they were the chaotic, material, and tangible outpouring of our thoughts and needs.
Since that time, it has been great fun to observe the split between structure and surface.
When you go to choose tobacco for your pipe, you have many choices, but they fall into two camps. One is tobacco, and the other is tobacco flavored to be like other things. You can get mango, pineapple, vanilla, cocoa, whisky, cherry, prune, apricot, coconut, molasses, coffee, mint (gods help you), or some mixture of the above. If you pay attention to surface, you want something pleasant in that moment which makes you feel like you have mastered reality, crushing it under your boot by imprinting it with a candy-like flavor. The world serves you, and by obscuring it for the moment with your intentions, you have elected yourself supreme lord of this world. You have become the ruler, instead of the subject, of nature and the cosmos.
The same is true of soda pop. You could have a sarsaparilla or ginger, but instead you want it to taste like some idealized version of a cherry or caramel. Somewhere, in a temple adorned with holy symbols, the priests worship the pure immaculate cherry, unblemished by insect activity or bad soil, pure in its simplicity and its tendency to — think of lasers or plastic — invert the rules of nature. You simply have a greater power; no actual cherry can compare with this intensified, purified, streamlined, and focused flavor. The human fist rises above the forest formed of unruly data and smashes it, leaving behind a nice grid of little red squares with cherry icons on them, tasting like a digital calculation of the optimum of cherry. It does not taste like cherry at all, but enough like how humans normally perceive cherry that you like it, especially since most of what comes through is sugar sweetness. We all want to eat only dessert instead of dinner at some point, right? Here is your French Revolution and your Satanic defiance of God: you ate of the apple of knowledge, and now you wield the infinite power of having usurped your parents, common sense, all of the fears, and even your biological need, and you are enjoying dessert instead of dinner. So naught! Except also, so predictable, sort of like the tedious Hollywood Satanists and evening news Nazis.
They did the same to coffee. You can get the same flavors in your soda pop with your coffee, but it is considered a bit too obvious to go for the candy flavors, so instead you have vanilla, nougat, hazelnut, amaretto, anise, and marzipan. Those are "adult" flavors, by the way, so you can claim to be evolved, enlightened, and mature as you sip! And yet, this also is surface. You have taken a complex system of flavors, smashed it flat, poured concrete on it, and then coated that in sugar and flavorings. You have achieved ultimate surface, and it makes you a god among rodents.
Let us turn to literature. Most stories — television, books, movies, jokes, tales — involve characters who are wholly defined by their external circumstances. They are equal in the sense that they are the same character reacting to different stimulus, affirming that we are all the same underneath the skin, a message that always pleases the audience, especially the well-cushioned middle class middle age women. These are surface treatments; they do not probe into the nature of human choice, our different characters as individuals, or the eternal struggles that define our quest to gain control of our minds, adapt to reality, and then master it by going within it to understand its order and reflect it outward in a way that benefits us in the longest term. Actual literature looks at how people decide what is valuable and how to act toward that, even if they are doomed. Surface fiction talks about how an everyman who represents the reader would act in outlandish circumstances; it is basically pornography of egotistical projection.
All comes down to cause and effect. What is the cause of our world? Something exists before matter and energy, some kind of logical organization; that is structure. We never experience it directly, only observe it obliquely, and from that come up with logical rules, but at its core, the universe acts as it does because information itself acts certain ways. You can never repeat the same exact thing and change is constant so that the system does not end up stranded at a certain point, draining energy through a closed cycle. If you had only the numbers from one to ten to express a reality, you would maybe start with a one, but leap to something else so that complexity and variation could exist, in order to avoid reaching a state where no choice matters and everything is about the same.
People talk about Traditionalism a great deal, but for me the root of it is Plato and Perennialism. These outlooks see that the patterns of existence are more important than the matter, mainly because the patterns are causes and the matter, effects. Those patterns are part of a larger pattern which is the structure. You can believe in this as an atheist, seeing that structure as logic itself when applied to the question how something might exist in perpetuity. You could see it in a dualistic sense, as a divine force controlling the world. Or you might be a monist like myself, and simply suggest that there is an underlying substance to existence which is thought, information, or thought-like and that this is the realm of cause, and what we observe is more like sensation.
When we talk about tradition in the singular, we refer to an outlook on the universe where logic, pattern, and connectivity come before material and tangible sides. Like literature, this means that the choices of the characters and their own moral and intellectual character makeups matter more than the situations in which they find themselves. Some are born kings, and some peasants, and no amount of power, wealth, and prestige will make a peasant into a king, just like no amount of sawing off your genitals, taking hormones, and wearing fancy frilly dresses will make a man truly into a woman. He is merely a highly advanced actor.
The same can be said of death metal. It is a genre that is easily done, but proves quite difficult to do well. Over 90% of metal reviews would simply say, if honest, that the album had some good riffs on it, was built around a verse-chorus structure, and had patterns and tropes from other genres, but that the essential structure that ties it all together was missing. A great song seizes upon some aspect of life or experience and embodies it, such that you feel like you are in that micro-world, and then it forces a coming together of the different parts of the debate over the choices you might make there, finally colliding them and smashing them up, pulling from that ambiguity some kind of direction, even if that introduces a new mystery. A bad song strings together good riffs in an order where the riffs do not engage in a dialogue, telling the story of a journey in which choices were made, but merely parade themselves as if the riff could speak for itself. It cannot; the story must be told; albums that tell no story are all surface and no structure, and that lack of structural similarity between the album, the universe, and what is in our hearts makes it forgettable.
Sure, a given album may be different on the surface… it has a piccolo and screams sampled from the actual dying in the latest color revolution somewhere… but what does it mean? It tells us nothing about what it is to be alive, and even less about how we can love that existence despite its mystery and constant conflict, and our inner doubts and struggles to find right answers in a cloud of fears, desires, judgments, feelings, intentions, and needs. In a time when everyone is equal, everything is surface, although we are the people from the next era, and we do not want freedom so much as to break free from it and discover what is real that we can use to make existence glorious and fascinating.
Tags: death metal, hermeticism, new thought, occult, perennialism, plato, structure, surface