Sludgecore band Agoraphobic Nosebleed threw a fit for publicity over a recent batch of Death Metal Underground's Sadistic Metal Reviews. Frontwoman Katherine Katz called us Fox News for our criticism of Agoraphobic Nosebleed's shrieking short woman over a drum machine shtick and our psychological speculation as to why Agoraphobic Nosebleed would even bother releasing such failure other than for commercial exploitation of a musically-ignorant hipster fan base craving reaffirmation of their modern liberalism. Katz even claimed that artists should be responsible for the extreme actions of others in response to satire and that some topics should be completely off lyrics. For her, everyone who listens to "Embryonic Necropsy and Devourment" will potentially commit feticide. This is incredibly hypocritical for a band who shared a member with Anal Cunt and wrote Frozen Corpse Stuffed with Dope.
Katz's Earsplit PR management shared her post and Deathmetal.org was told to soggy biscuit a Hot Pocket by beer metal blog Drunk in a Graveyard. Hipster music blog Screaming Quietly expressed concern that we treat artists from different social categories differently. The Death Metal Underground treats all creators of sub-par music with disdain, contempt, and scorn.
Compassion is the vice of kings: stamp down the wretched and the weak. This is the law of the strong; this is our law and the joy of the world.
These reactionary leftists refuse to acknowledge that the conjectural is determined by the temporal. Since Agoraphobic Nosebleed's inferior music is unfit for live performance, they wish to materialize their delusions. The recent attachment of transgender body dysmorphia to the gay rights movement, their paternalistic leniency for recidivists rather than permanently removing them from civilized society, and refusal to acknowledge that all successful hominid societies were patriarchal and hierarchical are manifestations of leftist delusion no different than the Bolsheviks' desire to create a workers' paradise through forced collectivization, murder, and terror.
Leftist desire to make musical achievement "equal opportunity" and reward the failures of the unworthy is merely another reflection of their delusion that denigrates those who were actually creatively successful, eg Alex Hellid, Jo Bench, Terrance Hobbs, and Bilinda Butcher. These ideologues now support affirmative action complete with the Ivy League's current Asian quota, reduced scholastic achievement needed for the admission of minority populations arbitrarily designated as "unmodel", and preferential government contracting due the modern liberal dogma paraded about to brainwash the masses into obedience and maintain the political power of the ruling oligarchy. These same ideologues would have supported the pre-World War II Jewish quotas due the prevalent anti-Semitism of the times. They are the same impressionable authoritarians who would be proscribing hollow-point bullets to the skulls of the enemies of the people in Communist states simply as the Party told them so.
Metal is a hominid war band brought together by shared musical, existential nihilist, and eventually Satanic idealogy. It thrives in territory carved out of the wilderness by the great conquerors of the past such as Caesar, Cortez, and Washington, who enlightened or butchered the barbaric hordes already inhabiting them. When Alaric sacked Rome, his Germanic army fought on a late Roman model, depending on Roman material culture, and were initiated into Constantine's militaristic cult with Christ as their new, unconquerable all-father and ruler of the universe. His Visigoths were merely a superior semi-feudal war band than the depleted Western Roman legions of the 5th century.
Metallic virtus transcends such physical potestas. Heavy metal is a guitar riff-driven rejection of the mainstream counter-culture: hippies and disco in the seventies, eighties punk and glam rock, the grunge of the nineties, and contemporary indie hipster whine. Alternatives to the Christianity-derived liberal modern worldview manifest themselves through musical composition. Occultism proved inspirational to such late Sixties hard rock bands as Led Zeppelin and Coven. So to for Black Sabbath's primal surge of existential nihilism that established the metal genre. The eventual infusion of Satanic values and thought into metal's imagery, performance, and structure was natural as the genre further distanced itself from the pandering, stadium hard rock prevalent in the Seventies and Eighties. As the very compositional structure of metal songs began to emulate past classical narrative structures through embrace of romanticism, a ritualistic restructuring by musicians steeped in left hand path ideals was inevitable. Here are six releases in chronological order to initiate readers on a journey that may, if they are so musically-inclined, improve their own individual compositions: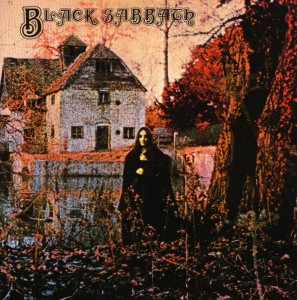 Black Sabbath – Black Sabbath (1970)
Nearly untouched in terms of concrete evil. The feeling of meeting an unknowable entity at the very start of our ritual trip through space and time.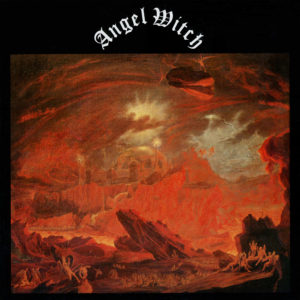 Angel Witch – Angel Witch (1980)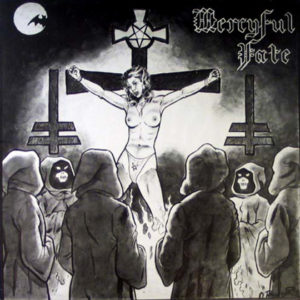 Mercyful Fate – Mercyful Fate (1982)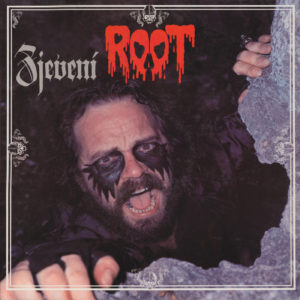 Root – Zjevení (The Revelation) (1990)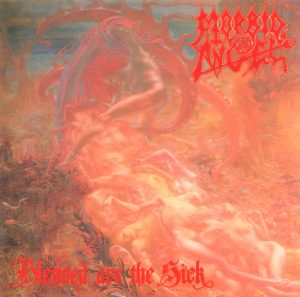 Morbid Angel – Blessed Are the Sick (1991)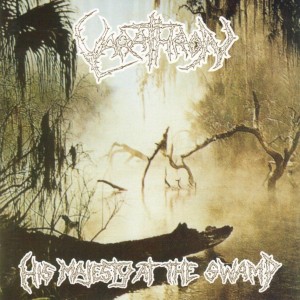 Varathron – His Majesty at the Swamp (1993)
The coda of our journey, ending the circle where we began.

Tags: Agoraphobic Nosebleed, Angel Witch, Black Metal, black sabbath, blessed are the sick, communists, death metal, Heavy Metal, His Majesty at the Swamp, masculinity, mercyful fate, metalgate, morbid angel, NWOBHM, Occultism, Philosophy, Root, Satanism, varathron, Zjevení