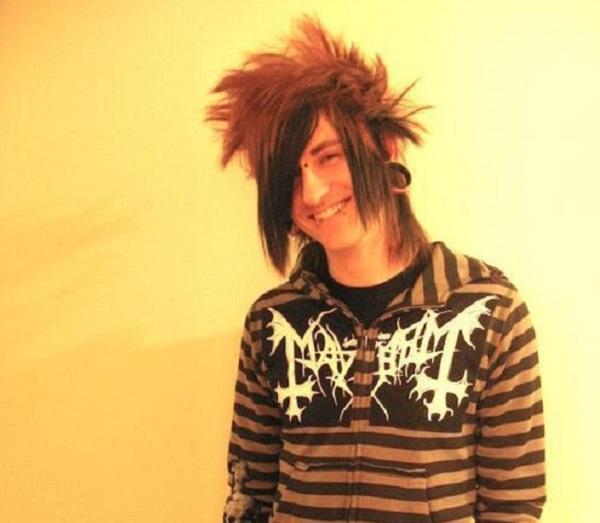 The phenomenon of #MetalGate expands as social justice warriors (SJWs) find themselves on the defensive, so they have retaliated with their favorite accusation: "There's no issue here!" They want you to believe that #MetalGate was drummed up in response to "just two lines" in a SPIN article.
In their spin (no pun intended) metalheads and #GamerGate veterans formulated this whole situation out of pure hype, despite these being only a few of the articles written to try to shepherd metal into bowing down, becoming sociable, adopting the dominant paradigm of its age, and in other words becoming like everything else in media and music in its endorsement of an agenda favored by some people but not most metal fans: 1 2 3 4 5 6 7 8 9 10 11 12. These are just a sampling of the many articles written about metal and how it is either bad and terrible because it is not PC, or how now that it has become focused on "social issues" — generally something only grindcore bands do — that it is OK for normal, soft, fluffy and well-intentioned people to like it, but only the good bands with the right opinions. You know, the opinions like those of the 1960s bands that metal rebelled against in the first place!
Now let's look at those "just two lines" again:
Metal is still dogged by the issues that arise from its deep-seated conservative values, but thanks to an increase in conversations about racism, politics, and feminism, those on the right side of history have gained solid ground.
Two-line statements have launched wars, ended careers and brought down economies. The question is the content of those lines, and in those words the writer tells us that metal is conservative, conservative is bad, and thus metal is bad, and that metal is on "the wrong side of history" if it does not start immediately making its focus creating propaganda (and let's be fair: preachy lyrics are propaganda) about "racism, politics, and feminism." This assumes that metal has not addressed these issues in the past and found another way of addressing the underlying issues. When the writer at SPIN says that metal needs to adopt these issues, she means that metal needs to preach the dogma she agrees with and abandon its own take on these issues. For political fanatics, framing of the issues is everything, and they frame those issues so that their conclusions are the only ones you can reach.
What we have here, as in #GamerGate, is a small group of people who — being inclined toward media and pop music — have infiltrated the metal scene and are trying to use it to preach their own propaganda. Metal already has its own way of addressing all these issues. We do not need to be bullied into agreeing with this small group of SJWs who contribute nothing but commentary and support only the "new" metal bands which are most emphatically not the classics of the genre, nor in the views of many of us anywhere near the quality of the classics. But these bands have the "right" opinions, you see, and for these fanatics, that is all that matters. Their latest attempts to minimize #MetalGate are just an attempt to distract and deflect from that reality, but they have picked the wrong group to attack, because metalheads specialize in unpleasant realities that socially pretentious people would like to avoid.
Tags: hipsters, metalgate, modern metal, propaganda