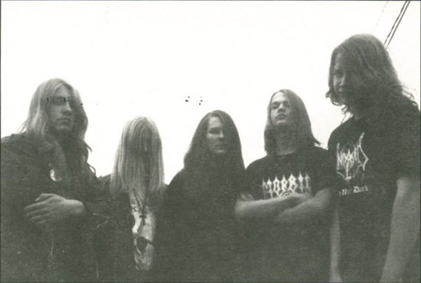 Finnish old school death metal trailblazers Abhorrence have reformed to play a handful of shows, the first of which will be Tuska Open Air on 28 June 2013.
Perhaps most widely known as the precursor to another notable Finnish death metal band, Amorphis, Abhorrence took the sound of old Nihilist and Bolt Thrower and reduced it to the most crepuscular and nightmarish elements, forming the basis of what would be Finland's idiosyncratically menacing regional sound.
Following on from the release earlier this year of Completely Vulgar, a compilation of all their early recordings through Svart Records, the band intend to play a small number of gigs for those newer fans that never had the chance to see the original incarnation, before disbanding once again.
According to the band's Facebook page, the reunion will likely consist of all original members excepting drummer.
No Comments
Tags: abhorrence, amorphis, death metal