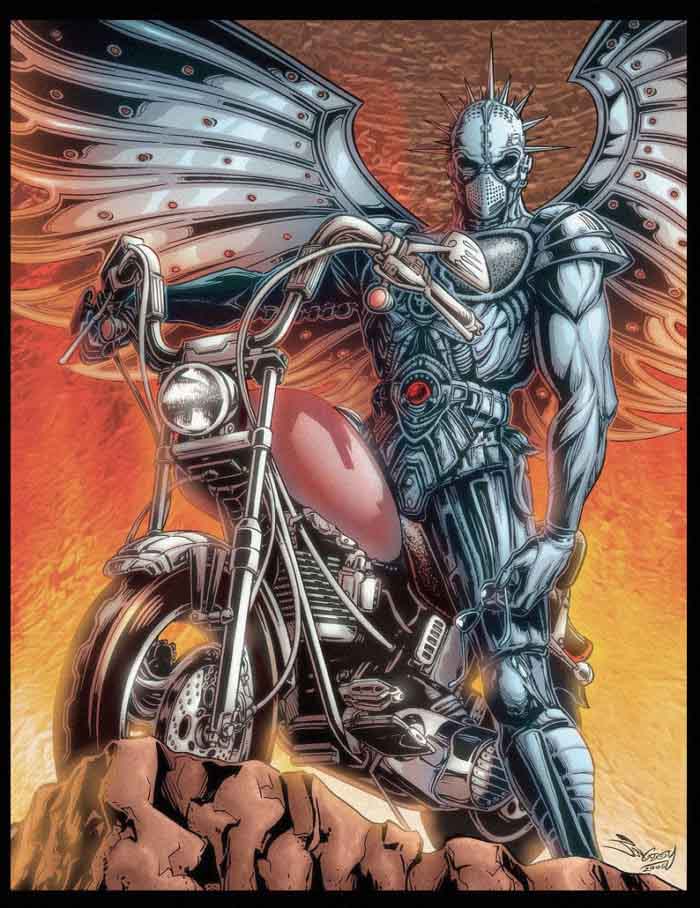 I had a dream about the future. In the future the year was 2018, and I will give you an overview of the prophecy which I saw… shit?

From a list of the top twenty songs, I see possibly one artist with talent (Kendrick Lamar). The rest look like bland dating profiles from Plenty of Fish or something. I probably wouldn't have a drink with any of them. They are fake. Brought to you by the bankersTM. No wonder half the country is on opioids and SSRI. Something is brewing beneath the surface here in Kansas.
You can only hand out so much Soma for so long. After a while all the programming fails. The patients are running the mental hospital, having over-run it. And they are going berserk, bringing in as many other Soma-addict-Brave-New-World-slaves as possible. The wall is going up to keep them in, not to keep them out, and to make them pay our high taxes (to fund more corruption and handouts from the top to bottom of the pyramid).
In a nation where men trying to flirt with women is now a crime, we are not only a nation on hard and pharmaceutical drugs, but we are living on an animal farm, taking whatever kind of shitty music they want to grovel towards our throats. Kids in the jails, oops I meant schools, can only take so much PC arts and crafts and happy globalism talk and happy Taylor Swift/Pink/Bieber or 'make that money , bang that ho' rap, until the Prozac kicks in, and then they get their hands on daddy's guns. There were yet another rash of school shootings last month, which went under-reported.
We have a lot of yin in society, and not enough yang. The virtue signaling of the MeToo and other social movements, coincide with all the happy music which is popular, with only rap getting a pass (on chauvinism , drugs, violence) due to a sense that perceived history of oppression renders this somehow acceptable in their genre. But of course the same sentiments are unwelcome when expressed by metal.  Another reason rap gets a pass is because the people in the videos are always talking about success, even though its off drugs and pimping. In metal , the banksters don't want it to become popular or lucrative. Its oppressed. Cancel Headbangers Ball. make fun of it with Beavis. etc. rinse -wash- repeat. When metal was popular and lucrative they couldn't fill the private prisons as easily. Not everyone spent $100 on shoes. And SSRI's were not being shoved down the throats of every 14 year old.
Metal is a rebellion. The government, the schools, the corporations, and others don't want rebellion. They want yes-men. The death of small business and the rise of FANG has created the global yes-man society. It is a house of cards, a pyramid scheme, based off a wide imposition of order and group thinking, instead of a free market of free thinking individuals. Freud would have said that the super-ego (the goodie too shoes part of our psyche) has been overtaken by the id (our wildness in the amygdala from pre-history). the result is an imbalance and unhealthy suppressed thoughts. When those suppressed desires cannot be suppressed anymore by big pharma or drugs, the person goes crazy. Society itself goes crazy if this occurs to the majority.
Nietzsche phrased this as the Dionysian (chaos) and the Apollonian (order), in the Birth of Tragedy. What is being oppressed is that which DM acknowledges. In the end we all die. On the road of our lives there is chaos and disorder, but we stay strong and triumphant in the face of challenges. In overcoming obstacles we become stronger. This is what death metal is about.
The Metoo movement is a perfect example of this totally nonsensical concept of false order. Because their movement presupposes that perfect order in the relationship between men and women is doable, it is nothing more than a pipe dream utopia. The oldest jokes in the book are about women. Cant live with them cant live without them. Metoo actually believes that somehow men and women will never ever have another argument again, because they told us they rule us with their pussies now, and we will now bow to them as queen. Well I have news for them and their Disney and Barbie upbringing: There are no little princes and princesses. This is America goddamit, and we basically were ready to kill the damn king back as far as 1776. So you ladies can take your PC kingdom elsewhere, since this is a fight we already fought and won, a long time ago (without you in the armed forces by the way).
Restoring death metal to a prominent place in the lives of everyday Americans will help end school shootings, stop the glamorization of drugs and over-priced clothes and cars, help people with their frustrations, get people off of SSRI's, get more people having sex and being happy instead of trolling other people all day out of passive aggression. During eras where metal was more popular, welfare was successfully able to be scaled back, while the economy took off. We also avoided unnecessary, expensive, divisive hot wars during the Clinton and Reagan years, when metal was popular. DM is necessary to add balance to the universe. Not every day can be 'happy happy joy joy'. And there needs to be some music that conveys this balance in nature and in life (between order and chaos), other than country bumpkin 90 year old crap.
America lives in a mental prison of its own making. Get off the Prozac. Get your Death Metal on.
Tags: Bieber, death metal, depression, drugs, metal, metoo, Pink, soma, taylor swift