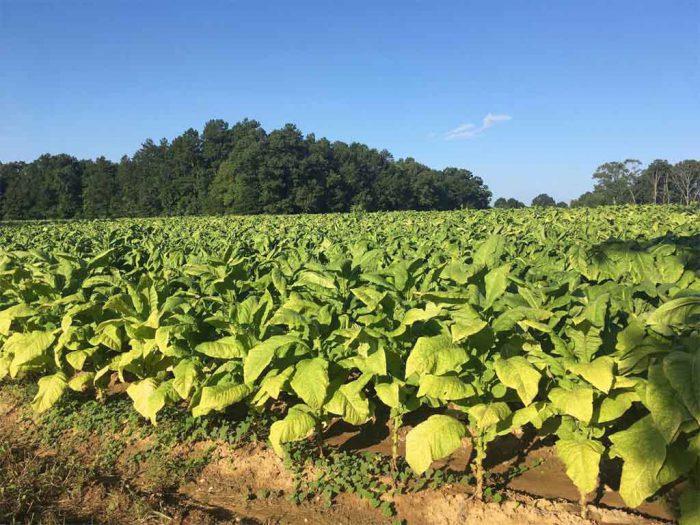 Among pipe smokers, the Virginia/Perique genre retains a perennial appeal because it mixes the sweetness of Virginia varietals with the tangy fruitiness of fermented Perique, creating a unique flavor that provides a nice transition from the monolithic sweetness of aromatics into the world of natural tobaccos.
The Va/Per has a secret, however, which is that like most Virginia blends, it benefits from inclusion of the lower-sugar Burley, which by adding its characteristic roasted grain and nuts flavor, broadens the flavor of the mixture and gives it a changing depth. This causes the blend to vary slightly in every puff, and transform itself slightly as the bowl goes on.
Finding a quality Va/Per proves difficult however. The classics, Escudo and Three Nuns, gave way to modern standards like Doblone d'Oro and Hal O' The Wynd which incorporate Burley in either air-cured or smoke-cured varieties.
For many of us, the problem consists of navigating these rather "boutique" tobaccos to find a daily smoking Va/Per which has some strength, plenty of flavor, and yet does not deviate from that golden mean for which the genre is known. Luckily, an affordable option awaits with a simple mixing task.
This tobacco mixture might be seen as a journey down the dead center of the Va/Per genre, and it delivers a flavor like honeyed toast with a slight zap of lemon zest, apricot, or another acidic and tangy fruit.
Ingredients
Procedure
Place Long Cut Perique on a cutting board and mince. It arrives in long stringy wide flat pieces, and you want to cut these into little rectangles where the long side is the width of the original piece. In other words, really chop it up well, since you want it to attach to the bigger pieces and burn alongside them. Let this dry for about twenty minutes in a dark, warm place.
In mixing bowl, combine Virginia Flake and Cube Cut Burley. Mix these loosely but thoroughly so that the mixture is evenly distributed.
Add minced Long Cut Perique and mash the mixture together with your (well-washed and dried) hands, rubbing out the partial flakes of the Virginia Flake and thoroughly combining all ingredients until you have a uniformly mottled mixture.
Cram it into freshly washed and sterilized Mason jars, seal, and allow to sit for twenty four hours or longer in a cool, dark place.
Virginia Flake may be one of the best mixing compounds ever. A pressed combination of Orange and Bright Virginia leaf, it unleashes the full sweetness of these varietals in a slightly citrus infused cane juice syrup flavor. These broken flakes, or partially rubbed out loose flakes, which means those made with a typical press and not the steam presses used in European flakes and plugs, mix easily with anything and even a small amount will jump-start a mixture with sweetness.
On the other hand, Cube Cut Burley, as a mixture of white, brown, and dark Burley leaf which is pressed and then cut into tiny cubes, provides the perfect basis for almost any blend. It burns ultra-slowly and releases a strong warm Burley flavor tempered by the natural fresh cut grass sweetness of a small amount of white Burley. You can smoke it straight, but when you add any other varieties of leaf, it takes on and amplifies their flavors.
The Long Cut Perique takes more work to use in a mixture than the pelletized Perique but also seems to retain more of the flavor and natural juice of the Perique, which then melds into the other types of tobacco. Some find this variety daunting to smoke alone, but when combined with the sweetening and warming flavors of Virginia and Burley, it unleashes its natural fermented flavor, a bit like spicy raisins, figs, or dried apricots.
Over the years, I have experienced quite a few Va/Pers, and love many of them, but this beats them all in terms of flavor, smoking characteristics, and value. It lights easily and burns for hours, emitting slow tendrils of warm flavorful smoke, and requires almost no thought from the smoker, only quiet enjoyment.
Tags: burley, nicotine, perique, pipe smoking, pipe tobacco, tobacco, va/per, virginia