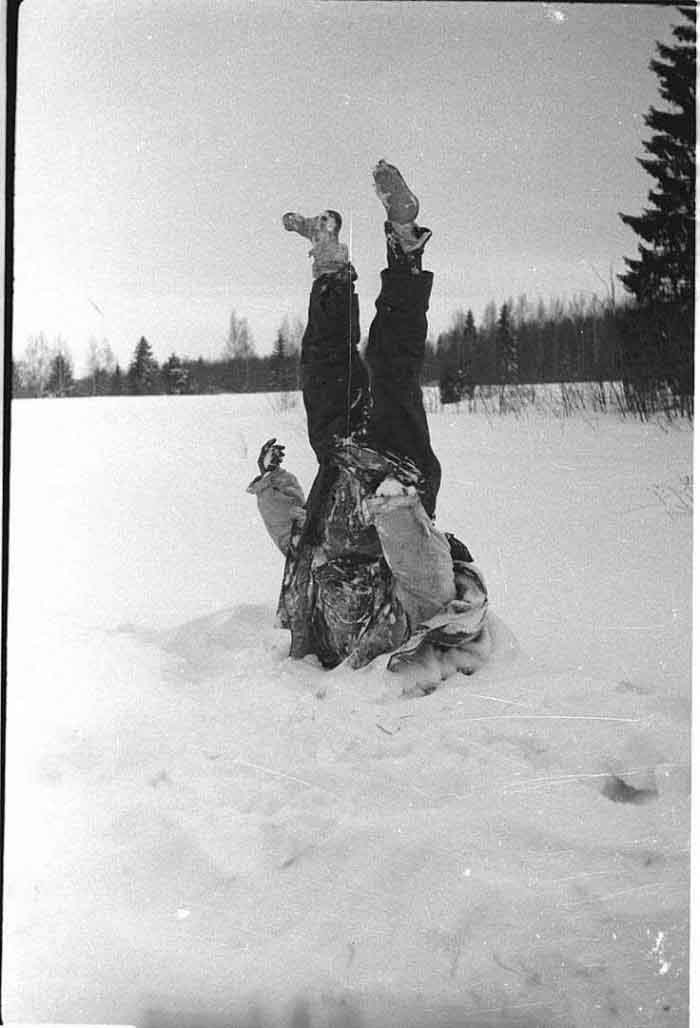 Arktogäa took issue with our review of their feeble attempt to glue nongermane hardcore to black metal using Nazi samples:
A Review to your review…

A review ,yours, written with the ass by intent monkeys to smoke weed, who probably have not even heard our demo ,able to judge only with blinkers and earmuffs. More grotesque than superficial but more than anything else an insignificant. You claim to be active from '89, we thought you were a little professional reviewers and that you were able to "LISTEN TO MUSIC" but no, the ignorance and PC-subordination were the dominant factors that has marked you. We are also pleased not to have shipped the Demo so we saved money and time. Anyway thanks for putting us in the most unpopular section of your reviews ,for us it was an Honor! And for the free advertising you did to us!

PS: We know how to play and what to play. Your sterile disquisitions, on how or what we should play ; take them one at a time … and shove them up your ass!

Over and out.
The Death Metal Underground's staff do not judge music by its creators' ideology; we judge music as music and speculate sometimes on what may have fueled the musicians' wills to create. Arktogäa were clearly looking for reaffirmation of their poorly-chosen political dogma or sexual fetish when they sent us a promotional copy of their  demo for review. Their music was given an honest assessment (boring National Socialist Beer Metalcore) and methods to improve their songwriting (unite the disparate punk and black metal parts and arrange them so the rhythm or lead riffs form a continuous, connected melodic narrative). Arktogäa sticking their fingers in their ears and calling us political correct monkeys from their mother's führerbunker will not improve the music they play nor make us any more want to listen to it. If Arktogäa wanted four out of five sieg hiels for their mediocre metal/punk hybrid, then they should have submitted their promo to the shills at news@metalsucks.net along with the requisite timely PayPal payment to info@blastbeatnetwork.com.
Tags: Arktogäa, beer metal, Hardcore, Hardcore Punk, Hate Mail, idiots, metalcore, modern metal, national socialism, national socialist black metal, nazis, Nazism, neo-nazis, nsbm