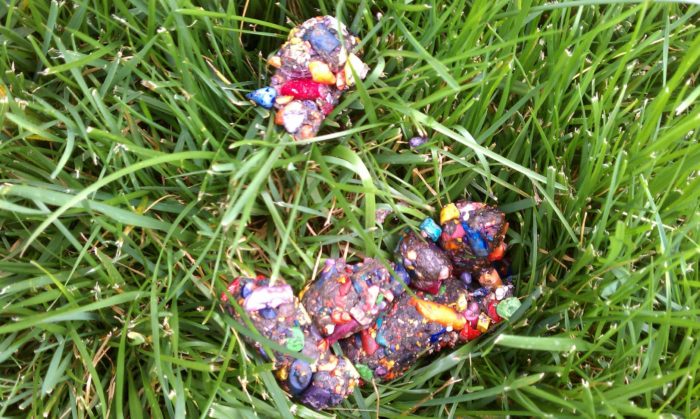 Coming soon to a used CD bin near you!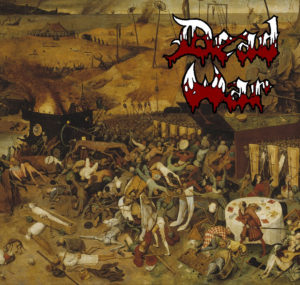 Dead War – Triumph of Death (2016)
Boring blackened deathcore bullshit. Dead War want to be a badass "Take no prisoners, take no shit" metal band like Eighties Megadeth but they suckled at the teet of mediocrity. More Lame Puker than Bolt Thrower. I'm going to fart. My ass is warm after that fart. What a pleasant fart. So much more enjoyable than Triumph of Death.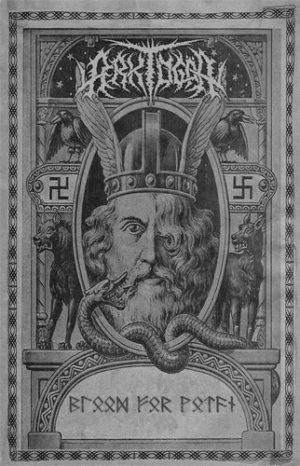 Arktogäa – Blood for Wotan (2016)
More hardcore masquerading as black metal played by skinheads who identify with Quorthon and Varg's nationalism. This isn't as lame as Dead War or want to make me stab someone though. These guys aren't complete musical numbskulls like three-fourths of what ends up in the DMU mailbox but nobody is going to listen to this more than twice. Nobody will pause this recording when they go to get another beer. Blood for Wotan is just yet another unexceptional hardcore punk / black metal hybrid with Nazi lyrics and samples. There's no reason to waste your time seeking it out or listening to it.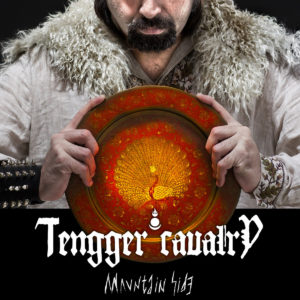 Tengger Calvary – Mountain Side (2016)
Mountain Side is a lame hybrid of Mongolian folk music, the soundtrack to Bugs Bunny Nips the Nips, metalcore breakdowns, butt rock riffs, and galloping riffs so lame, that not even nu-Absu and Arch Enemy have bothered using them yet. Nobody is left undesecrated. Genghis Khan would light these guys on fire to prevent the spread of HIV in Mongolia.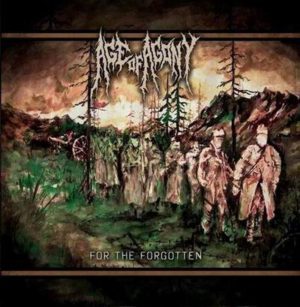 Age of Agony – For the Forgotten (2016)
Another hybrid of Bolt Thrower, Asphyx, and Carnage. Sound like War Master? Yep but not nearly as good. Age of Agony's songs are mostly riff salads, too long, and the rhythm riffing is too bouncy at times almost resembling Unleashed's polka. Most of their good rhythm riffs are knockoffs of Bolt Thrower and Asphyx ones too. Changing one note doesn't hide your plagiarism. This would be effective beer death but nobody judged music by how many beers they can crush with their forehead while headbanging to it. Even then you're going to raise your eyebrows at the utter lack of riff glue on display in these verse-chorus-verse bangers. Age of Agony would never pass muster in 1992, just like Hail of Bullets, they would only be fit as local opener for Benediction.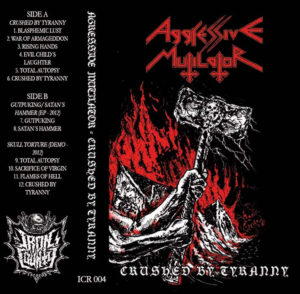 Aggressive Mutilator – Crushed by Tyranny (2012)
Blackened dad metal meets the Ramones. I am going to go sedate myself with alcohol. Let's do brandy for the next album.

Apoptosis – Monument of Ignorance (2016)
Generic grindcover crossovered with speed metal. I believe I have heard all these riffs and songs before. Do you know what feels great inbetween your fingers? Poop! So dirty, so mushy, so tasty.

Cranial Engorgement – Prelude to Horror (2016)
Prelude to what? The horror of Cranial Engorgement's music? Yes it is horribly, horribly boring brutal death metal. Grave if Grave bashed their heads against trees in the woods for fun and were willing to suck dicks to get on Unique Leader. Next.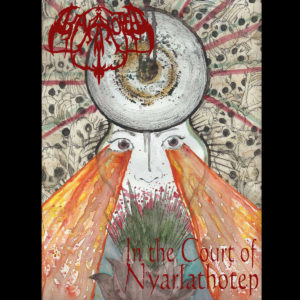 Garroted – In the Court of Nyarlathotep (2016)
Garroted, you need to actually write riffs guys. Those riffs need to go in songs. This is metal, this is not your garage practice jam session. Stop pretending the product of your wanking is Demilich or Gorguts. Throw your jizz tissues in the trash and take the trash out before your alcoholic dad finds them next to his Vaseline and belts you.

Dawn of Disease – Worship the Grave (2016)
Grave meets In Flames in more rehashed Swedish death metal. How about everyone who wants to ripoff Gothenburg bands buy shotguns and blow their heads off like Dead from Mayhem? Fellating shotguns would be more hygenic than fellating each others penises after the homosexual daisy chain. Hot lead facials for everyone!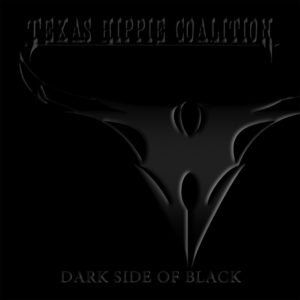 Texas Hippie Coalition – Dark Side of Black (2016)
Pantera meets Papa Roach. Piss enemas.

Victorian Whore Dogs – Afternoonified (2016)
Riffless shit sludge for idiots with ear gauges and split tongues. Shoot them all.

Acanthropis – Twilight of the Vanquisher's Reign (2016)
I AM THE FUCKING VANQUISHER MOTHERFUCKERS! I VANQUISH POON FOR THE ANTI-COSMIC GODS! DUMB BITCH LIBATIONS FOR AATHIEL! BOO YEAH MOTHERFUCKERS! OOH I VANQUISHED THAT PUSS IN FIVE SECONDS! OH YEAH BITCH YOU GOT VANQUISHED! GIRL I VANQUISHED THUNDERFORCE III ON THE SEGA GENESIS IN AN HOUR AS I AM THE MOTHERFUCKING VANQUISHER! THIS TECH DEATH VANQUISHES YOUR MOTHER! WHAT'S MY NAME? THE MOTHERFUCKING VANQUISHER MOM! MOM DO I HAVE TO CHAIN YOU TO THE RADIATOR AGAIN? I ALREADY KEEP YOU LOCKED IN THE FUCKING CLOSET. DON'T MAKE ME TIE YOU TO THE WATER HEATER AGAIN! YOU DON'T WANT TO GET THIRD DEGREE BURNS AND HAVE ME RUB MY DICK OFF ON THEM AGAIN DO YOU? DO YOU? SHOVE YOUR FACE ON THAT DICK MOM! THIS PUSSY BLACK METAL DOESN'T WORK AT REAL GIRLS AT THE GOTH BAR SO I HAVE TO FUCK YOU MOM AS I AM THE MOTHERFUCKING VANQUISHER! YOU KNOW WHAT THE TWILIGHT OF MY REIGN IS? WHEN YOU SWALLOW THAT ANTI-COSMIC CUM MOM! SLURP IT DOWN MOTHER IF YOU WANT TO GET BACK TO THE QLIPHOTH AS I AM THE MOTHERFUCKING VANQUISHER!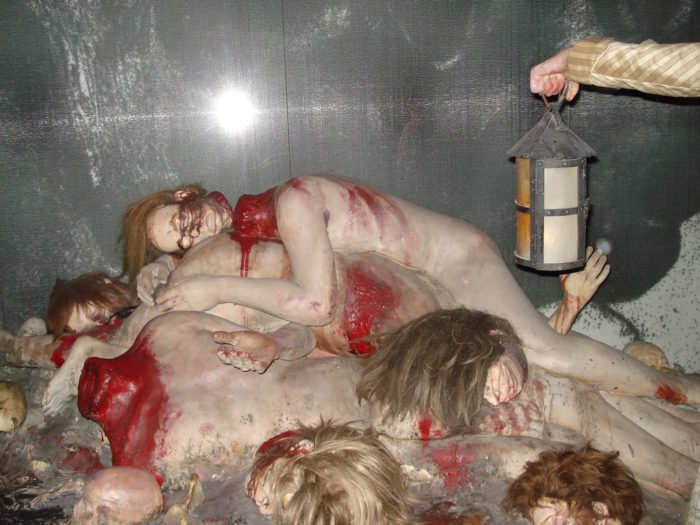 Tags: acanthrophis, Age of Agony, Aggressive Mutilator, Arktogäa, beer metal, Black Metal, blackened death metal, Cranial Engorgement, Dawn of Disease, Dead War, deathcore, folk metal, Garroted, gothenburg metal, Hardcore, Hardcore Punk, hipster bullshit, In the Court of Nyarlahotep, melodeaf, national socialist black metal, nsbm, nu-metal, pseudo-prog, pseudo-progressive, sadistic metal reviews, sludge, stinking shit, techdeaf, tek-deth, Tennger Cavalry, Victorian Whore Dogs