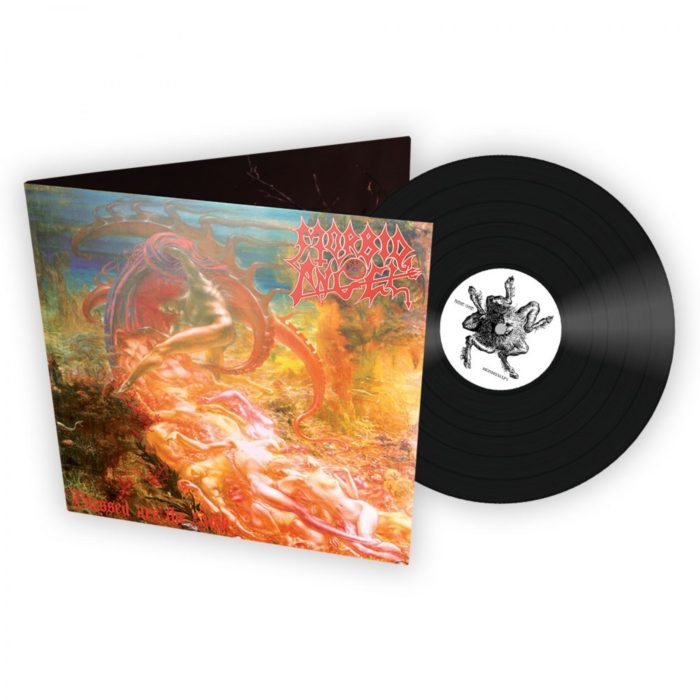 Earache Records announced a reissue of Morbid Angel's last great record, Blessed Are the Sick, as part of their "Full Dynamic Range" series. The Full Dynamic Range reissues are sourced directly from the analog mix tapes or digital Betamax or DAT ones with no compression applied in mastering when released on CD, LP, or lossless FLAC formats. They all sound great for the most part and far better than most other vinyl reissues that just print whatever the current CD master is to wax using direct metal mastering. The digital (CD/FLAC) Carnage, Carcass, Realm of Chaos, and Altars of Madness ones are the best sounding versions of those albums by far.
Hey everyone,

Presenting a very long overdue reissue of the revered second album from Florida's death metal titans Morbid Angel. Widely renowned as the kings of the death metal genre, with their revolution and unapologetic sound, "Blessed Are The Sick" is finally getting the Full Dynamic Range treatment that has enhanced many other albums, including both "Altars Of Madness" and "Covenant" (also available).

Pressed from the original master tapes and specially recreated using full dynamic range mastering, our FDR vinyl are regarded as one of the best series of vinyl reissues around. The FDR mastering process allows the music's nuance to shine through, and gives these classic albums a more ferocious and dynamic sound, enabling the listener to immerse themselves in the full audio heaviness.

We have the choice of three different color options for this vinyl release, all exclusive to the Earache Webstore. The most limited colors from our previous FDR pressings have sold out in under 5 minutes, so stop whatever it is you're doing, and place your order for this fantastic album now!
The "Full Dynamic Range" LP of of Blessed Are the Sick is available for pre-order here for vinyl fanatics. Leave the colored vinyl for hipster collectors.
Tags: blessed are the sick, death metal, earache records, full dynamic range, morbid angeld, reissue, remaster, vinyl