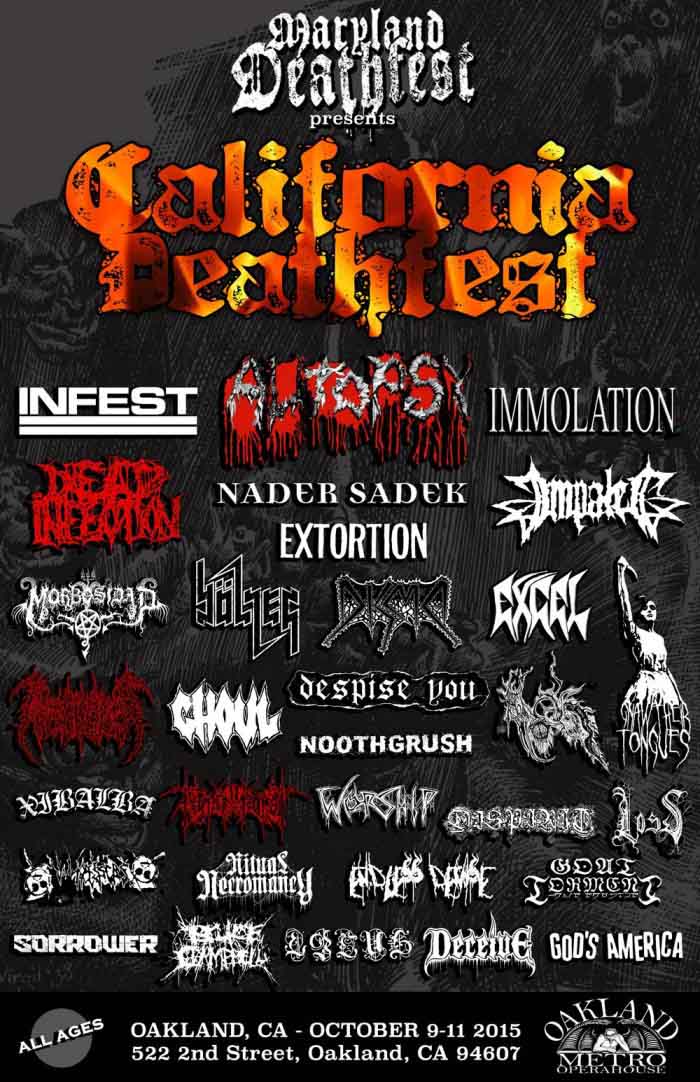 Although neither the fest nor the band have confirmed this, users are reporting that the California Deathfest (presented by the Maryland Deathfest promoters) has caved to demands by social justice workers, or SJWs, to dis-invite New Jersey old school death metal band Disma.
Disma, who boast a vocalist of Jewish heritage and write songs about slow melancholic death, are being attacked for the perception that vocalist Craig Pillard's side project Sturmführer had right-wing overtones. Despite the utter lack of any political content in Disma lyrics, some SJWs — feeling emboldened by recent mass events and cucking by mainstream media — have urged California Deathfest to deny Disma for some time.
As this story develops, more will be posted. This incident represents the type of lynch mob mentality that Metalgate rebelled against in the first place: an intolerance for any speech but the SJW-approved, Soviet-style repetition of certain key issues as a means of seizing power.
Tags: california deathfest, censorship, craig pillard, death metal, disma, metalgate