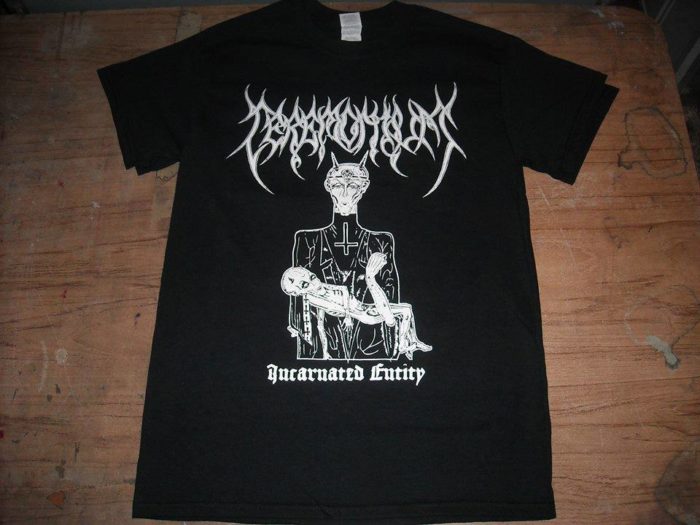 Underrated underground New York doom metal band Ceremonium have made some t-shirts celebrating "Incarnated Entity" track off of their 1995 debut album, Into the Autumn Shade.
The T-shirts are available from the band through Facebook. Please message them over social media.
"Incarnated Entity" Tshirt. Evil Priest artwork-Available for sale now. Sizes S-XXXL. $12+shipping.
Tags: ceremonium, Doom Metal, merch, merchandise, news, shirts, tshirts