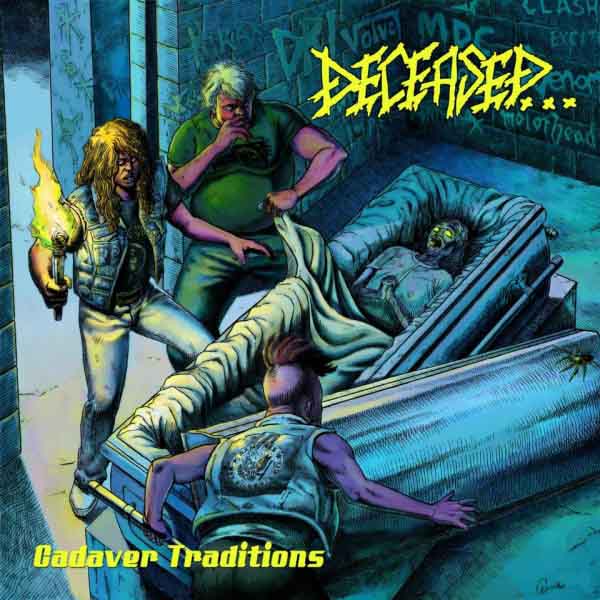 Speed/death metal band Deceased has gradually been drifting toward its heavy metal roots over the past two decades. Its personnel went on to create Doomstone and October 31, the former trying death vocals and guitars with traditional heavy metal, and the latter launching full-on into the old school of the old school.
After Doomstone Those Whom Satan Hath Joined appeared as the album that did Deceased better than Deceased, the band reconsidered and began to incorporate traditional heavy metal on albums like Surreal Overdose. Now the band formalizes its past with Cadaver Traditions, a 2CD set of 50 cover songs from the past three decades.
Deceased vocalist/drummer King Fowley noted on social media the progress made: "DECEASED 'cadaver traditions' update. i'm finishing the liner notes to it all this week and its going to press. 2 cd set of 50 cover songs from our 30 years together!!! june release as said before; stays right on projected time."
Those of us who have often wished for an end to the split personality in Deceased look forward to this. Not only will it be many classics re-imagined, but it will show Deceased in the full power of its style which unites past to present and future.
Tags: death metal, deceased, Heavy Metal