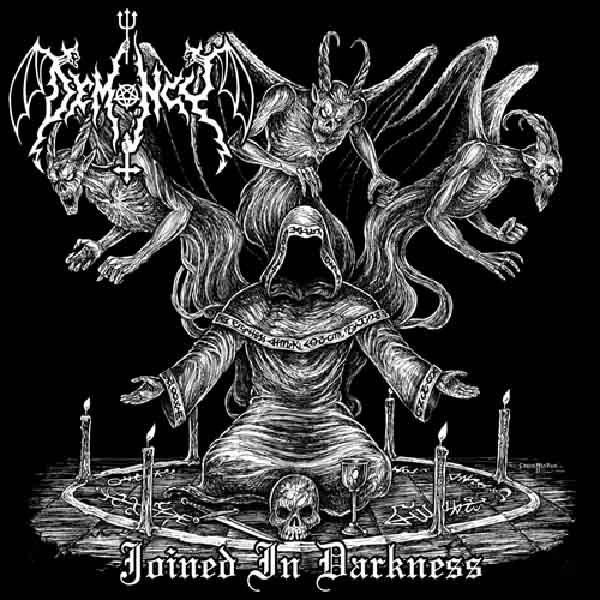 Classic hybrid of aggressive black metal and tunneling death metal in the Incantation style, Demoncy Joined in Darkness not only set a new high point of intensity for the genre, but also created a feeling of dark ritual foreboding that remains distinct to it. On February 9, 2015, Forever Plagued Records will re-issue this classic album.
The new Joined in Darkness will feature cover art by underground artist Chris Moyen and be remastered so that fans may hear it "as it was always intended." While the re-issue will be a digipak, a format not beloved of fans or collectors, this will allow more of the artwork and imagery to show through where it would otherwise be obscured by the spine plastic of the compact disc case. As this release is the second re-issue of this classic album, care has been taken to show the original intent.
Demoncy manifested out of the mind of Ixithra, who previously served in Havohej/Profanatica, and shows the influence of the style that Ledney-linked bands Profanatica, Revenant and Incantation developed of long phrasal riffs with internal structural counterpoint, but takes this further with the incorporation of melody and a Celtic Frost styled setting of theatrical transitions in song, creating an atmosphere changing like scenery at a Wagner opera.
Tracklist:
Hymn To The Ancients
Impure Blessings (Dark Angel Of The Four Wings)
Demoncy
Joined In Darkness
Winter Bliss
Hypocrisy Of The Accursed Heavens
Spawn Of The Ancient Summoning
Hidden Path To The Forest Beyond
(Angel Of Dark Shadows) Goddess Of the Dark
The Dawn Of Eternal Damnation
Embraced By The Shadows
The Ode To Eternal Darkness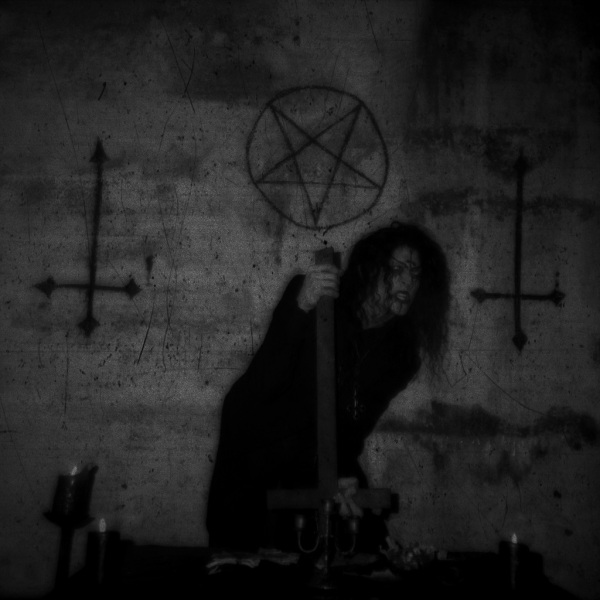 This tracklist adds "The Ode To Eternal Darkness" which was not present on the original Joined in Darkness.