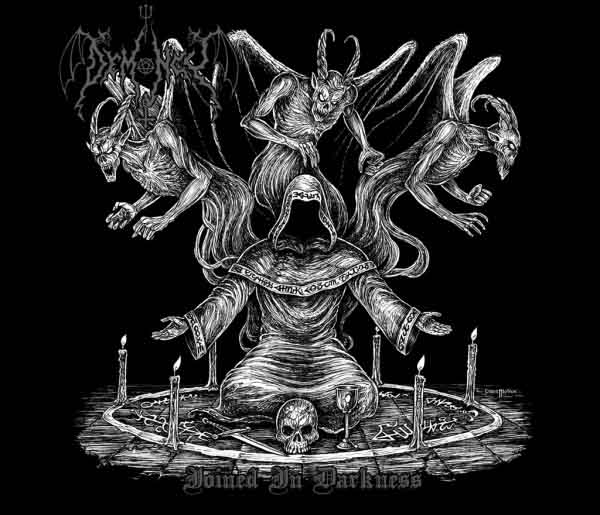 In addition to unleashing a re-issue of its classic Joined in Darkness, nocturnal subterranean black metal band Demoncy plans to release a new EP entitled Risen From the Ancient Ruins and a re-issue of its full-length Empire of the Fallen Angel a/k/a Eternal Black Dominion.
Forever Plagued Records intends to release both of these "this year," according to an announcement on its email newsletter, but this language does not clarify which year this is since 2014 is nearly done. Most likely, this announcement was intended for early 2015 and reflects a 2015 street date for these albums.
Here is the full statement:
Forever Plagued Records is also very proud to announce DEMONCY will be releasing a new EP this year entitled "Risen From The Ancient Ruins", it will include three new tracks and one ambiant. As a follow up, another DEMONCY release FPR has planned for this year, namely, the new rendition of "Empire Of The Fallen Angel aka Eternal Black Dominion". Both releases will feature IXithra's voice of unclean spirits.