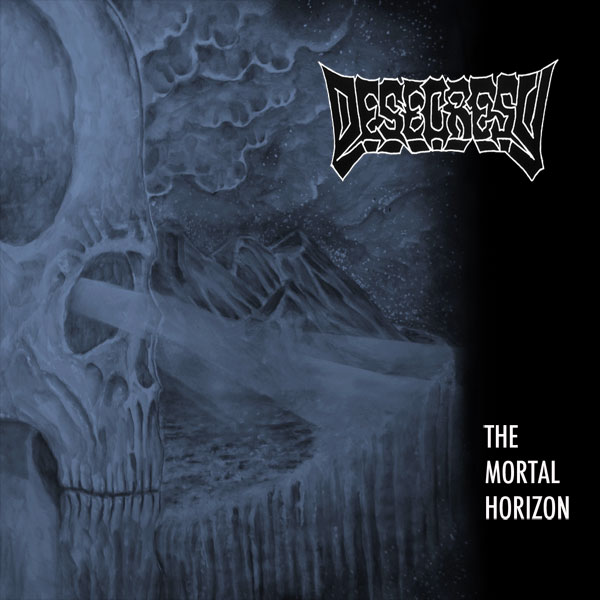 Finnish ambient death metal band Desecresy let loose its single "Amidst" yesterday. This track comes to us from the fifth Desecresy album, The Mortal Horizon, which will be released in August through Xtreem Music, who released the four previous full-lengths from the band.
With this release, Desecresy becomes a one-man band. Tommi Grönqvist has always written all music and played all instruments but now he adds vocals to his repertoire with a deep, bassy growl reminiscent of Cianide and Cannibal Corpse. The new music promises to be inspired by doom-death and death metal such as Abhorrence, Bolt Thrower, Asphyx, Derketa, Grave, Incantation, Rippikoulu and Rottrevore.
Tracklist
01. Amidst
02. Horizon Blazing
03. Percussive Necromancy
04. Excavation
05. Concealed Depths
06. Atrophoid
07. Telekinetic Ignition
08. Perpetual Waves
09. Approaching Infinity
The advance track "Amidst" shows more variation in tempo and riff texture, but still the submersion into a kind of grooveless groove with abstract, distant percussion that makes this band sound so ominous. The Mortal Horizon will see release on August 14th through Xtreem Music on CD format. For those who enjoying churning and subterranean death metal, this promises to be a surprise.
Tags: Black Metal, death metal, desecresy, Finland, new album, new track, tommi gronqvist, upcoming release, xtreem music