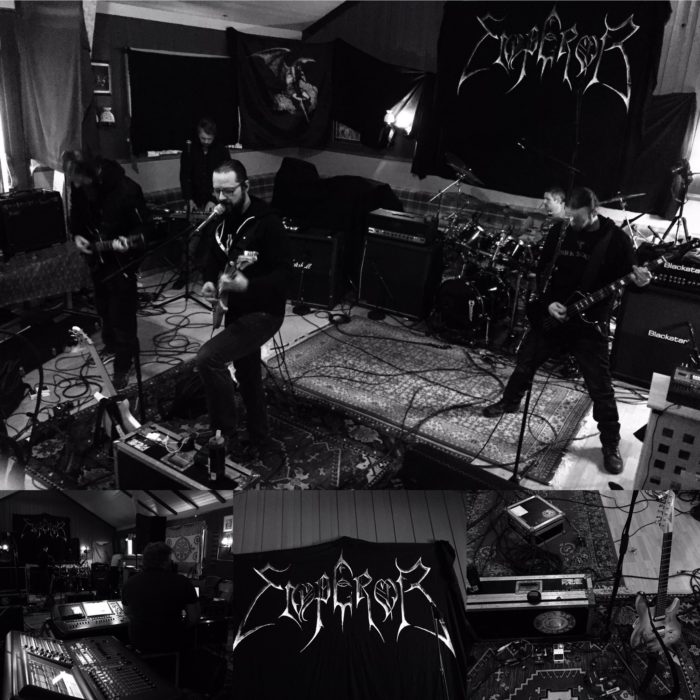 Emperor are currently preparing to tour in celebration of the twentieth anniversary their second album, the third rate Anthems to the Welkin at Dusk. While Emperor kept on wearing armor, Anthems to the Welkin at Dusk saw Emperor simplify their trademark complex, almost symphonic Norwegian black metal sound down to two to three note speed metal influenced riffs with neo-classical wank leads in conventional verse-chorus-verse heavy metal songs to appeal to a wider, Wacken-going audience.
Even casual fans of the band well-versed in death or black metal could tell something went severely wrong in Emperor's compositional process in 1997. Ihsahn rasped during the verses and suddenly switch to clean singing in the choruses to highlight the dichotomy between the two as in Pantera, Opeth, and the rap-rock commonly referred to as "nu-metal". This echoes the random choral modulations into a major key of hooked-based pop music and lame power metal for men with testicular torsions that caused a less than normal amount of testosterone to be released during puberty, emasculating them into modern liberals and hippies.
Samoth's trademark flowing and rapidly shifting riffing style present on Emperor, In the Nightside Eclipse, and Blood Must be Shed was totally gone. In it's place was a poor approximation of "Norwegian black metal" riffing as invented by Snorre Ruch from Thorns. The riffs resembled something that would be played by a lame American speed metal band convinced by their label or management to try to play "black metal" in the mid to late nineties as everything with corpse paint on the back was moving thousands of forgettable CDs through distros to black metal fans hungry for more after the all the Norwegians but Immortal hit a brick wall creatively around 1995.
Anthems to the Welkin at Dusk's song structures bastardized the heavy metal and progressive rock hybrid that Iron Maiden was playing on Somewhere in Time and Seventh Son of a Seventh Son. Emperor suddenly was Iron Maiden gone prog dumbed down to reach every drunk half blacked out in a stadium. The viral hymns to Sauron and Satan would come no more; Emperor had gone "symphonic" power metal. Now Emperor are about to play power metal for a power metal audience. Opening will of course be with metalcore and power metal bands playing drunken singalongs so saccharine, they make Blind Guardian seem like Slayer. Stay far, far away.
Tags: anniversary, anthems to the welkin at dusk, cash grab, emperor, festivals, lame metal, power metal, pseudo-prog, pseudo-progressive, sell-out, upcoming tours