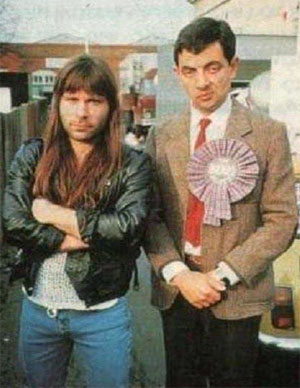 As further indication of academia embracing heavy metal, The Toledo Free Press reports that Bowling Green State University's Department of Popular Culture is hosting a 4 day long conference on the subject. Dubbed "The Heavy Metal and Popular Culture International Conference", it will feature lectures, discussions, and demonstrations on a wide range of subjects, ultimately relating back to heavy metal.
"The focus [of the conference] is on heavy metal, music and culture and it's completely scholarly," [organizer Brian] Hickam said.
The topics covered range from "Metal as a Cultural Practice" (Hessians?), "Heavy Metal as Resistance", to "Landscape and Mythology as Heavy Metal Fashion", and "Reactions to Crossover/Thrash Metal in Punk and Metal Scenes", among others.
Of particular note is the lecture: "Metal After Metal Studies: What Comes Next?", which recognizes the fact that metal has become relatively stagnant in recent years, even though its media popularity has never been greater.
"What we're seeing is that while innovation is still possible of metal, we're not seeing much in the way of historical progress," [the author] said. "It's quite possible heavy metal will simply exhaust itself."
The symposium will be held April 4-7. Prospective participants can visit the department's website for more information.
Tags: academia, Heavy Metal