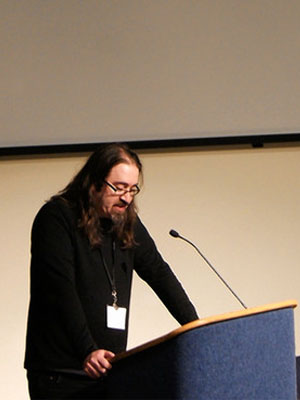 The pace of recognition for metal studies in academia accelerates with an article in the Wall Street Journal. This article covers The Heavy Metal and Popular Culture International Conference which occurred at Bowling Green State University.
In academic circles the movement to grant recognition to heavy metal and to study it has gained momentum recently with the launch of a heavy metal journal, the International Society for Metal Music Studies forming, classical musicians reaching out to metal ones, political recognition of heavy metal as a subculture, and at least one highly talented professor using heavy metal to teach literature. The article points out that from 2000-2011, 224 academic papers were written on metal, with 63 scholarly articles written last year.
"You have to keep that 16-year-old mentality," said Todd Evans, a former member of GWAR and participant in the Bowling Green State University conference. At the same time, these academics or "metallectuals" as the article dubs them, are attempting to discern more of the meaning behind this intense and powerful subgenre. We who have advocated Hessian Studies for almost two decades are glad to see this welcome development and hope there's more to come.
Photo Credit: Keith Kahn-Harris, by Eva Roca for the Wall Street Journal.
Tags: academia, Heavy Metal