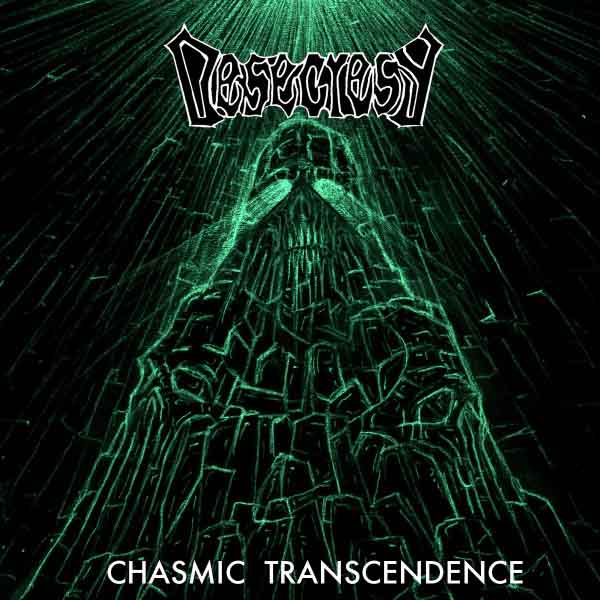 The seed of Desecresy's music contains a basal melodic notion or two, not without poignant appeal, which then comes to gradual bloom in an unhurried, self-assured manner. Songs on principle do not outstay their welcome but Desecresy's approach towards writing revolves solely around realizing vehicles for this germ of an initial premise, in the process sublimating the interstitial stuff that goes into the making of a fully-fleshed, narrative piece.
Flirting rarely with outright aggression, Desecresy prove adept at developing the elegant, bittersweet melodies typical of Finnish death metal, using a mid-tempo style reminiscent of Bolt Thrower, Vore, and Ominous Crucifix for these hooks to sink in. The result is an album curiously devoid of visceral thrills but one that will serve perfectly well as amicable background accompaniment.
This is no slant against the band. Desecresy's intentions are redoubtable but they could conceivably be making more resonant death metal if they gave away their Honour-Valor-Pride CDs and let their collective imaginations take flight. While the lack of variation in speed renders a sameness to much of Chasmic Transcendence, it is obvious that this is of the band's volition. Desecresy choose to meander along this detourless path, confident in betting the house on the inherent quality of the melancholic nuggets they litter through the album; more than a few of these are thoughtfully crafted, and capable of launching songs on an altogether different trajectory in another band's hands (see Creepmime or Deathevokation). Unfortunately, for Desecresy, the monotonous, simplistic nature of bridges linking these phrases — usually little more than a muted, open string or rambling, inconsequential power chords — makes these songs a game of waiting for the next cute part.
This, of course, is a caveat of this particular style of droning death metal; the few good bands trawling these waters are able to create a consistent mood on an expansive, album-wide scale. Desecresy can certainly not be accused of striking discordant notes in this respect; Chasmic Transcendence is a relatively seamless experience but that is a low bar to meet when the band's sense of adventure clings so close to the ground.
Tags: atmosphere, chasmic transcendence, death metal, desecresy, drone, xtreem music