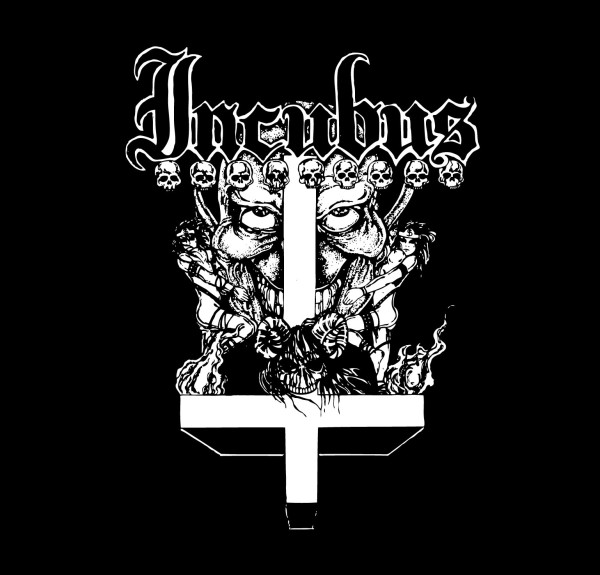 In the mid-late 80s death metal was still a vital force in which the standards of the genre were established. The new genre differentiated itself from speed metal several years before, but techniques common to both genres still overlapped without seeming artificial as they would when re-introduced later to make death metal more audience-friendly. This period gave rise to many bands which command universal respect today, but there were also a number of smaller projects which nevertheless imparted the same artistic drive and skill.
Recently reissued Incubus self-titled EP Incubus takes a short three-track voyage through the hinterlands of death metal's darker yet constructive twisting of prior genre forms. Taking the work of Slayer, Hellhammer/Celtic Frost, and other proto-death metal bands, and moving it into more extreme directions, this is the same trajectory from which Morbid Angel spawned an entire lineage within the genre.
Adept at tempo shifts, in addition to a layering of guitar tones ranging from the subterranean to the celestial, in only three tracks Incubus wrangles a distinctive creation with the trademark frenetic energy of death metal and the more hookish speed metal. Artistically coherent in a way that is rarely if ever seen today, this reminder of genuine purpose married to cultivated skill is very much worth hearing again, or particularly for the first time. Incubus will be released on June 16th via Vic Records.
Tags: death metal, incubus