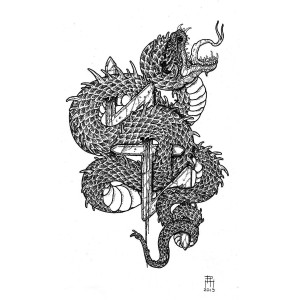 An eruption has occurred within death metal over the past years where bands have been attracted to the linear phrasal riffing of old Incantation, Demoncy and Havohej and have hybridized it with the ripping war metal of Angelcorpse, Conqueror and Perdition Temple, producing a sound like the roar of battle from within a cavern.
Leading this charge is New Zealand's Heresiarch, whose Hammer of Intransigence introduced a stunned world to this new assault two years ago. Currently, the band prepares to release its Waelwulf EP and embark on a new series of combative adventures to further saturate the world in its violence.
With this in mind, we pitched NH of Heresiarch a few questions about the band, its direction, and the volatile ferment of motivic forces that provide a warlike impetus that is able to avoid destroying itself. For his answers, which demonstrate the raw visceral approach of both this style and its existential attitude, read the full interview here.
Tags: death metal, heresiarch, War Metal