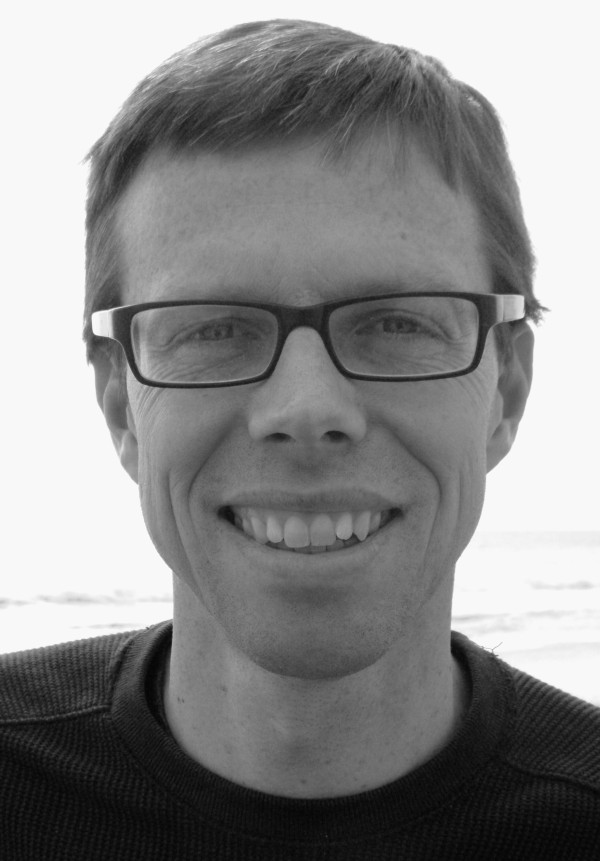 We were fortunate to get some time for a chat with Dean Swinford, author of Death Metal Epic I: The Inverted Katabasis. As a person with extensive experience in both death metal and literature, Swinford provides a great deal of insight into both.
You've walked dual paths in this life, both metal and literature. Do you see any parallels between them?
I definitely see lots of parallels between the two. Indirectly, you can find groups in any metal subgenre that work with myths or legends of some kind. More directly, so many metal songs have connections to specific books and stories by modern authors.
Beyond that, so many of the thank you lists in the liner notes specifically mention authors and books that influenced the musicians. I've never seen that done so consistently in any other modern music genre.
Both metal and literature are ways to, and I'm paraphrasing Dante a bit here, walk through the dark forest. I guess what I'm doing is joining the two so that I can write about the ways that the two paths become one. Just a note about the images in the interview — I've included some sketches from my journals to go along with the questions. I draw a lot when I'm writing and I think the images help to show how I worked through and continue to work through ideas for the books.
Your book, Death Metal Epic I: The Inverted Katabasis, is a fictional account of early 1990s Florida death metal — but it's clear it was influenced by events that were far from fictional. What inspired this book, and how does it connect with your own story?
You're right that the book has a number of features taken from my own life, but I've put them within the context of someone in an early 1990s Florida death metal band. I grew up in Miami and I was the music director of the college radio station at Florida International University.
A friend of mine did the metal show at University of Miami, and he also ran the metal section at Yesterday and Today Records. As you know from your experience in college radio, it's pretty thrilling to talk to people from the labels, meet people from bands you like, and, of course, get music sent to you in the mail.
The places in the book are places I've lived in or traveled to, so in that sense, it's a way for me to revisit different parts of my life. I've always liked coming of age stories and novels about artists and musicians. This seemed like a way to write that kind of book, but in a context that I'm familiar with. Also, I wanted to write something relatively light and funny that still dealt with some deeper themes.
I used to write stories that were more surreal or fantastic in their approach. I still use that kind of voice for the "metametal" chapters in the book. As I got older, I started to realize that it was more interesting and satisfying to write a story about every day events, about getting annoyed at your friend or suffering through the stomach flu.
One of the things I've always liked about metal is that it tends to be very escapist. I like songs about dragons, ancient rites, and forgotten deities precisely because I don't encounter those things on a daily basis.
One of the things I've always liked about metal is that it tends to be very escapist. I like songs about dragons, ancient rites, and forgotten deities precisely because I don't encounter those things on a daily basis. I guess if I'm doing anything new in the book, I'm taking that escapism and juxtaposing it with the kinds of struggles a lot of people seem to encounter as they move into their twenties.
Do you think death metal was inspired by literature? If so, what, and how did it shape the genre?
Oh, sure. I mean, if Tolkien's orcs made folk music of their own, what would it sound like? When one of Lovecraft's protagonists hears the batrachian choir that tips him into madness, what does he hear? And I think that it contributes to literature through what you could call the "poetics" of metal lyrics and the textual features of liner notes—the mix of images and lyrics paired with personal notes and lists from the musicians.
You mentioned in an email to me that you've found some metal lyrics that remind you of Neoplatonism. Could you explain what you mean?
Neoplatonism refers to the synthesis of pagan and Christian philosophy into a kind of mystical and theological framework that had a pretty broad influence until the early modern scientific revolution. I write about its influence on the astronomer Johannes Kepler in another book of mine, Through the Daemon's Gate. I guess because I'm interested in Neoplatonism, I see traces of it everywhere. I don't want to go into too much detail on this, but one specific example I could talk about is pretty evident in Inquisition's Ominous Doctrines of the Perpetual Mystical Macrocosm. The idea of the macrocosm influencing the microcosm comes directly from Neoplatonism. The concept that space is a kind of tomb is evident in classical literature as well. In Cicero's Dream of Scipio, the narrator ascends into space, where he speaks with the ghost of his dead grandfather. It's no accident that the last word of each part of Dante's Commedia is "stars."
Another idea that Dagon mentions in the liner notes is what he calls the "eternal quest for infernal tone." That idea of the true disciple uncovering the most diabolic tone is linked to the thematic concern of the album, which is the power that the macrocosm exerts on those of us on earth.
In Neoplatonism, the interlocking spheres of the cosmos produce tones that are perfect and inspire order in the sublunary realm. That's the mystical element of Pythagoras's theories on tonal proportions. The key shift from Pythagoras to Dagon is that, while the Ptolemaic universe was seen as orderly and divine, Inquisition's musings tend more towards a contemplation of the universe as infinite chaos.
Do you still listen to metal? If so, what inhabits your player these days? How does this differ from the hazy glory days of the early 1990s?
Of course. I still get excited when I discover a band. Plus, I do most of my writing while listening to music, so I like to get something new as a writing reward when I meet some kind of deadline. I just picked up the two Atlantean Kodex albums and I am loving those. It helps that their myth-themed approach is just the kind of thing that I write about in my book. I mean, the second one is based on the same Robert Graves book that my character Juan is obsessed with, so I had to check it out!
I'm also really into some of the newer Inquisition albums, as mentioned above. Other current favorites include Obscura, Mournful Congregation, and this Dutch doom band Officium Triste. Of course, I still listen to all the classics, too. I listen to Candlemass and Solitude Aeternus a lot. As I'm writing these books, I try to listen to music that corresponds most with the plot. So, right now I'm trying to listen to things that meet the approval of Svart, the mastermind of Desekration.
Do you detect any influences from Gothic or Romantic literature in death metal? If these aren't direct influences, do you think the two genres converge on similar ideas because they're writing about similar experiences/concepts?
I think you're probably right. You could probably catalog a lot of specific references, everything from the Frankenstein samples on Morpheus Descends' Ritual of Infinity to the painting by Caspar David Friedrich on the new Atlantean Kodex album. As far as similar experiences and concepts, I'd say that metal lyrics, like Gothic and Romantic lit, use fantasy as an indirect way to represent complex emotions like longing and despair.
You're writing a paper on prosopopoeia, which I'm told is a rhetorical device in which a speaker or writer communicates by speaking through another object or person. How do you think this applies to metal?
Yeah, that's right. I'm working on a paper that looks at corpsepaint as a kind of mask, especially given statements by Dead that he used corpsepaint to become or give voice to a victim of the Black Death. What's interesting is that prosopopoeia is a device that seems to clearly apply to black metal performance — Dead popularized corpsepaint, but so many bands still use it — but the rhetorical device is also evident in the lyrics on De Mysteriis. There are more than a few examples in the lyrics of address from the point of view of a long-dead spirit. I think that's interesting in the context of medievalism, or the ways that contemporary culture still uses or speaks through the Middle Ages as a way of talking about our own time.
Do you think this type of "mask" applies to black metal and hardcore punk more than other genres? Why would a genre need to conceal the origin of its thoughts — do you think that determination lies more with the band, or what the audience can tolerate?
I think that idea of masking occurs in every genre to some extent and probably waxes and wanes over time. Right now, it seems like it's often used more as a genre marker than anything. You can buy an action figure of Lars Umlaut, the Guitar Hero character modeled off of the guys in Immortal.
In The Inverted Katabasis, you utilize a literary figure known as the katabasis. What is this and how does it apply to death metal and other underground genres?
Right — the katabasis is the mythical journey to Hell. It's just a name to describe a kind of journey that lots of mythic heroes undertake. In most cases, it's linked in some way to a quest against death or against the realization of one's mortality. Orpheus goes to Hell to rescue his lady, but it doesn't work out so well. He ends up wandering the world like a depressive, plucking doomy odes on his lyre until he gets ripped apart by Maenads. Dante's journey into the underworld is a katabasis as well.
I'd say the connection to myth is really important. I remember seeing Nile a few years ago and it felt like they had, if even only temporarily, resurrected the dead gods.
So, an inverted katabasis is a journey out of hell. There's a word for that, too. It's called an "anabasis." But I liked inverted katabasis better because it sounded more like something that could work as an album title. For David Fosberg, the inverted katabasis is an escape from the minimum wage hell of his life in Miami. Plus, my ironic treatment of the trope helps to put the book in its true genre, the mock epic.
Several of the people I've talked to about this book have found in David Fosberg an uncanny portrait of the years following a successful second-tier death metal release that pushed the limits but never got big. Why do you think so many of these bands vanished into obscurity?
Thanks for that. In a lot of ways, I'm writing about metal, but I think that this trajectory is probably pretty common for people in any number of fields. The moment I'm writing about in the books goes from the time that death metal was big enough for bands like Napalm Death, Carcass, Cathedral, Godflesh, and Morbid Angel to get some major label attention to the influx of black metal that seemed to bring everything back to small, purposefully obscure labels.
In a lot of ways, this seems similar to the way the skateboarding industry crashed in the early nineties. As far as all the great bands that vanished into obscurity, my guess is that it's because life is hard and, ultimately, releasing an album (or a book, for that matter) isn't going to change that.
Do you think death metal has a place in education? If you were to teach death metal, say as a form of literature or art, how would you introduce it to your students?
Sure. There are a number of people working in that direction. Martin Jacobsen at West Texas A & M teaches a course on metal and literature. There's an International Society for Metal Music Studies. Nicola Masciandaro and others have done a lot of work on theorizing black metal. I think if I were to link the two in a class, I'd do it as part of a broader exploration of medievalism.
You've moved on from death metal, but haven't quite left it behind; it seems to live in your thoughts. What do you think is the enduring appeal of death metal? Did it have an artistic or generational statement to make that was profound then and remains so today?
That's a good question. I think the way it pushes musical limits is important. Even with something like the speed of drumming featured in that recent Wall Street Journal article. For me, I'd say the connection to myth is really important. I remember seeing Nile a few years ago and it felt like they had, if even only temporarily, resurrected the dead gods. That process has long been an important part of human culture.
In another interview, you said that your own musical project had "layers of ambient keyboards and lyrics taken from myths, the sagas, and so forth." Do you think you were ahead of the times, having seen how black metal shifted in that direction after its initial thrust (Neptune Towers, Beherit, Ildjarn, Wardruna, Burzum)?
I wish! I recorded it in a radio station studio like the one I describe in the book. By the time I started to figure out what I was doing, I had to return my studio key in a situation pretty similar to what happens to Juan. I still think there's a way to use this approach to make something interesting. Maybe someday.
Yours appears to be one of the first entries in the "death metal literature" genre. Do you think this field is going to grow?
I think so. Since I've been getting my book out there, I've met a lot of people who seem really interested in the possibilities of metal lit, or whatever you want to call it. Kriscinda Lee Everitt has started a journal for metal themed fiction called Despumation Press, so anyone who has a story to tell should send in a submission.
Speaking of growing, I understand that The Inverted Katabasis is part of an ongoing series. How big does it get? Do you have fantasy worlds like Mordor and Hogwarts for us?
That's right. The current plan is to do three books. What's more metal than an epic trilogy, right? It might be even more metal if I never actually finish. I try to make the bands, characters, and albums in the books as convincing as I can so that they take on a life of their own. That's probably one of my favorite parts of this. I really enjoy the creative process of inventing new band logos, albums, characters, and liner notes. Who knows? Maybe someday, someone will cover a Katabasis song or try to recreate the groundbreaking work of Astrampsychos.
What's your next step in your career as a death metal writer — are you going to continue working on the books linearly, write short stories, or return to music and use it to accompany the next volume?
Right now, I'm trying to finish up the second book of the Death Metal Epic. The next one is going to be called The Goat Song Sacrifice. There will be new characters, new bands, new struggles for David Fosberg to endure.
Tags: academia, dean swinford, death metal, florida, Florida Death Metal, metal academia, metal literature