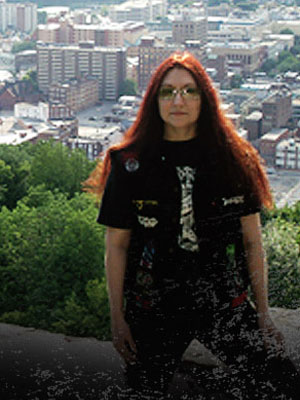 Jill Funerus, wife and bandmate of Ibex Moon label head and Incantation guitarist John McEntee, and composer of songs for Funerus along with McEntee and Sam Inzerra on drums, has been diagnosed with a heart attack in response to recent health problems.
Funerus began in the early 1990s in Pennsylvania as a Swedish death metal-influenced doom-death band. Jill Daily, who uses the stage name Jill Funerus, went on to become the bassist for this band influenced by Entombed, Bolt Thrower, Obituary and Carcass.
After terminating in 1994, the band resurrected itself with a new line-up in the early 2000s, and with the help of John McEntee (Ibex Moon/Incantation), rose again in a new form and began gigging. The band are known for being professional and easy-going at the same time, in addition to making crushing grinding doomy music.
Our thoughts are will Jill, John and their family and friends at this time.
Tags: death metal, doom-death, funerus