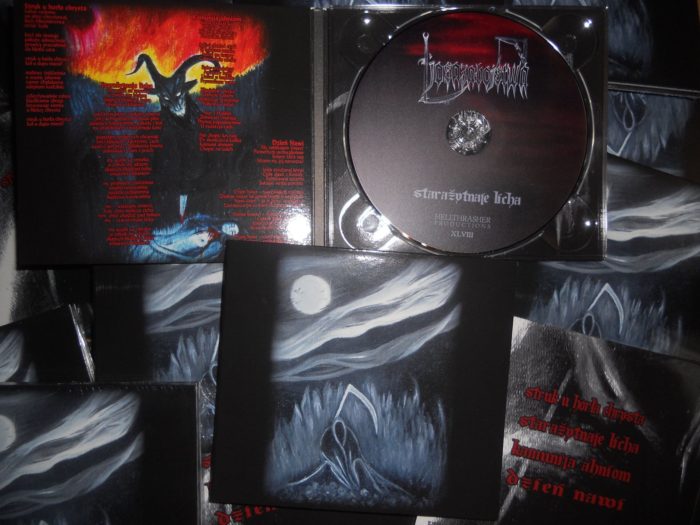 Belarussian Ljosazabojstwa's Staražytnaje licha has finally been released on CD.
Released in a CD digipak format by Hellthrasher Productions, black death war metal maniacs may now enjoy the Belarussians' work on a format not cassette.
Hellthrasher Productions proudly presents the debut release from enigmatic death/black metal entity Ljosazabojstwa. Formed two years ago in the capital of Belarus, LSZB offers nearly half-hour dose of barbaric blackened death assault inspired by the likes of Necros Christos, Archgoat, Mortuary Drape and Mystifier. After a sold out tape pressing (self-released by the band in January), Starazytnaje Licha is finally available in a limited digipak CD format. Immerse into ancient thrashing black death metal darkness now!
The CD has an extra bonus track but the digital version may be listened to and purchased from the band below
Tags: Black Metal, death metal, hellthrasher productions, Ljosazabojstwa, mystifier, news, reissue, Staražytnaje licha, War Metal