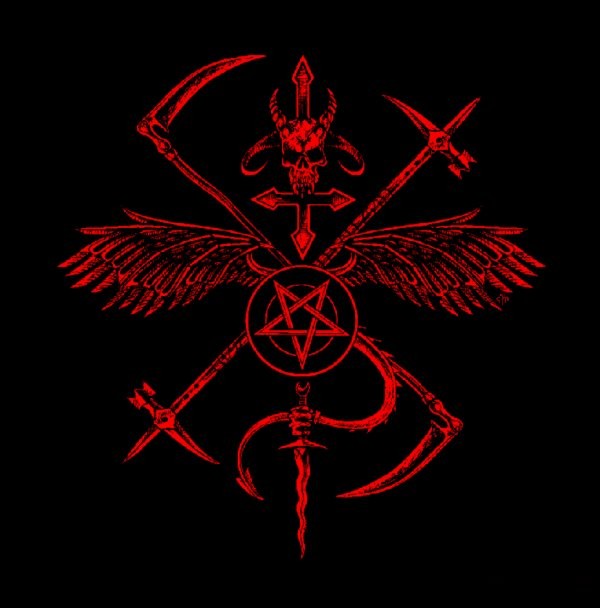 Perdition Temple, a band composed of Angelcorpse and Immolation members, will release its second album The Tempter's Victorious on Hells Headbangers Records on March 24, 2015. The album shows the band refining their militant high speed slamming phrasal riffing in a style of death metal similar to Vader and Fallen Christ.
In many ways the underground's response to the technical metalcore currently in vogue in the above-ground "underground," Perdition Temple crafts songs from high speed strumming and extensive fills. On the new album, the band intensifies this approach and adds chaotic lead guitars which give it an oddly occult flair.
Simultaneously Perdition Temple announced that the band is slated to play Hells Headbangers' forthcoming Hells Headbash 2 label anniversary festival on September 4-6 in Cleveland, Ohio (USA). The band will join other such Hells Headbangers-affiliated bands as Profanatica, Archgoat, Deceased, and Cianide.
Tracklist:
The Tempter's Victorious
Extinction Synagogue
Scythes of Antichrist
Goddess in Death
The Doomsday Chosen
Chambers of Predation
Diluvium Ignus
Devil's Blessed
Personnel:
Gene Palubicki – guitars (Apocalypse Command, Blasphemic Cruelty, ex-Angelcorpse)
Bill Taylor – guitars (Immolation, ex-Angelcorpse, ex-Feldgrau, ex-Xenomorph)
Impurath – vocals (Black Witchery, ex-Irreverent)
Ronnie Parmer – drums (Catalysis)
Gabriel Gozainy – bass
Tags: angelcorpse, bill taylor, blasphemic cruelty, death metal, gene palubicki, hells headbangers, immolation, perdition temple