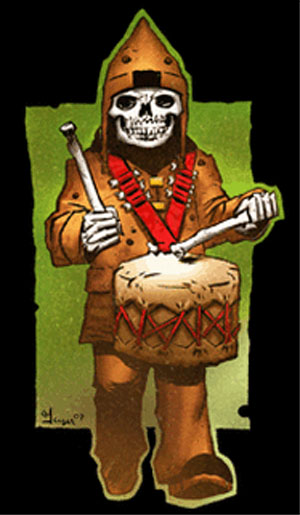 Those who have been around the death metal scene will remember the name Jill Girardi. Originally a founder of maverick label Razorback Records, she now runs Dead Beat Shop in Malaysia, where she continues to keep death metal strong. We were fortunate to get in a few words about Dead Beat Shop and Jill's own history in music.
I understand you run your business from Penang, Malaysia. How's the metal scene there?
Yes, that's right. I've been living in Malaysia for about four and a half years now. I'm originally from New York! For such a small country, the metal scene here is very big. New bands are forming all the time. In the past, it seemed like bands took a great deal of time to release demos and albums, if at all.
But now there seems to be a new crop of bands coming up such as Humiliation, Succubus, Nonserviam and others, that have an unusual work ethic for this part of the world and work hard to get at least one release out every year, if not more. More bands are starting to take note of this and follow suit, which can only be good for the scene in the long run.
As far as shows go, the size of the crowd really depends on the band that is playing and the scene politics here are much the same as they were in the States.
Can you tell us a bit about your personal history, and how this came to be your path?
Well basically I was a lonely kid and metal was the only thing in my life that made me feel better. Most kids discovered metal because the had an older brother, relative or friend into it, but I found my way to Metal all by my lonesome nine-year-old self.
I started a zine and record label called Mortal Coil in the early 90s with Jay Lipitz from the band Insatanity. That lasted a few years with a few releases, and then folded. I then formed Razorback Records with another partner which was very successful, although I quit the label in 2009 and moved here to be with my fiance (now husband), who is Malaysian.
I was going to quit the music business, but I found there was no other work I could really do, having been doing this for most of my life. So my husband and I opened a metal shop and a new label.. to make a very long story short, Dead Beat Media! haha
What sorts of metal does Deadbeat specialize in, if any? Why do you choose this style(s) over others?
We specialize mainly in death metal as I always wanted to stay true to my "first love", so to speak. Death Metal has been my life for so many years, I don't think I could change it now even if I wanted to.
I'm not averse to releasing other styles of extreme music, and in fact I have. But Death Metal is the music I've always been passionate about ever since I discovered it. I'm sure you understand what I mean…
You've recently released Warmaster – The End of Humanity. What do you think are the strengths of this band?
This band has heart. They love what they do and they truly enjoy playing Death Metal. And I think that shows in the music. The obvious way to promote them is to compare them to Bolt Thrower and Benediction but there are other elements in there as well, a little bit of Cannibal Corpse and also a little bit of a punk influence.
I enjoy the mid-paced songs that will suddenly break into a crushing, catchy riff that hits you like a hammer, and the unique vocals. I've released probably something near 100 CDs in my time in the scene, and some of them were sheer embarrassments, haha. But this is a respectable CD I can stand behind and be proud of having released.
If someone wanted to get into old school metal today, what would be your advice to them?
Take suggestions from your friends and peers. There is a reason why the classic old bands are still talked about today. Find out who they are, buy their CDs and explore the genre.
But remember to make up your own mind.. don't just listen to what other people say or what the critics say. Don't be afraid to disagree with others' opinions. Trust your own judgment, and your ability to decide for yourself if a band is good or not.

DEAD BEAT SHOP [ email ]
LOT 2B-04-05 4th Floor
KOMPLEKS TUN ABDUL RAZAK (KOMTAR)
GEORGETOWN, PENANG
10000 MALAYSIA
Tel: +60124460316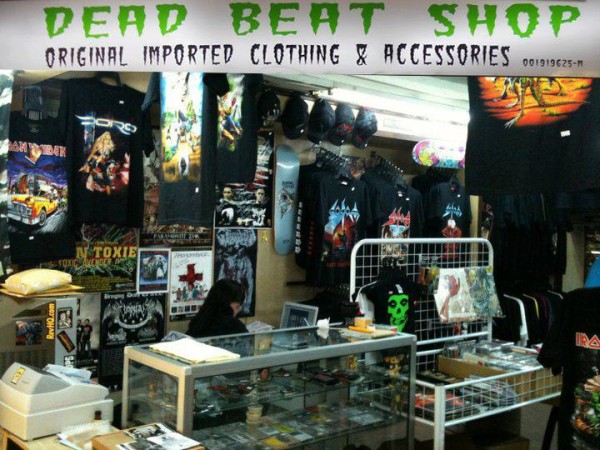 Tags: dead beat shop, industry, jill girardi