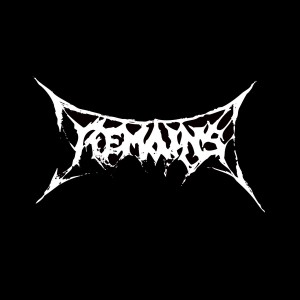 Old school death metal requires technique, content and discipline to rise above the norm. Technique itself makes the music "sound" like old school, but without content, it rarely holds together.
The hardest part however is the self-discipline to edit the material until all the riffs work together, like an internal conversation within each song, so that the songs are both memorable and have enough labyrinthine changes to be interesting.
Mexico's Remains create music in the old school death metal style straight out of 1992 when bands were first exploring adding more complexity without adding needless technicality; this release is musically competent, played tightly and without glitching in its conception, but it also stays away from throwing technique into the mix where there's not something being said by the songwriting itself.
Using the school of heavy muted riff played against fast-picked open phrases that made bands as diverse as Therion and Monstrosity powerful, Remains pit detuned rhythm riffs against soaring melodies and from this clash create compelling songs. Sometimes the riffs get slightly bouncy but this is offset by a tendency toward a dark churn and mutation so that the song stays focused.
Over the length of this album, Remains visit a number of older metal styles including the melodic metal style of later Swedish death metal, but the majority of the material is old school death metal with basic riffing in complex arrangements designed to draw the listener into a morbid place and then make them enjoy it.
…Of Death is like reading an H.P. Lovecraft story where the characters are stuck in some terrible situation, and yet the reader wants to be there, to fight it out and survive along with them. In that sensation, this album demonstrates the power of old school death metal as an imaginative device, and presents one of the best examples of intelligent OSDM seen in recent years.

Free download offered by the band: Remains – …Of Death

Tags: death metal, remains