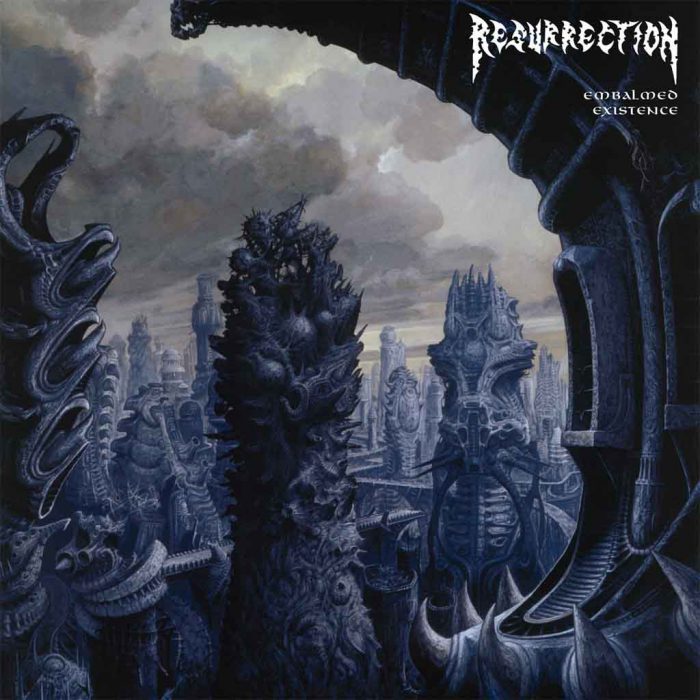 Hammerheart Records plans to re-issue Resurrection Embalmed Existence on April 20, 2020, bringing this second-wave Florida death metal release to the light once again. Originally issued in 1993, this slab of well-produced solidly chunky death metal never quite got the attention of other Florida bands.
To many of us, "The Storyteller" — an amateur comedian who told twisted tales in a Hollywood medieval witch accent between songs — obstructed any honest viewing of how this album would have done on its own. Many people hated the interludes; I remember hitting the STOP button my tape recorder before they came on, and resuming afterwards, in order to produce a tape copy of this album without the chatter.
As far as second-wave albums go, this one has a lot to recommend it, but like Slayer Seasons in the Abyss, it is transitional because the songs are going more toward strict verse-chorus with an emphasis on vocals, although they are not all the way there.
You can order it in pre-order from the Hammerheart Resurrection mailorder page page.
Tags: death metal, resurrection