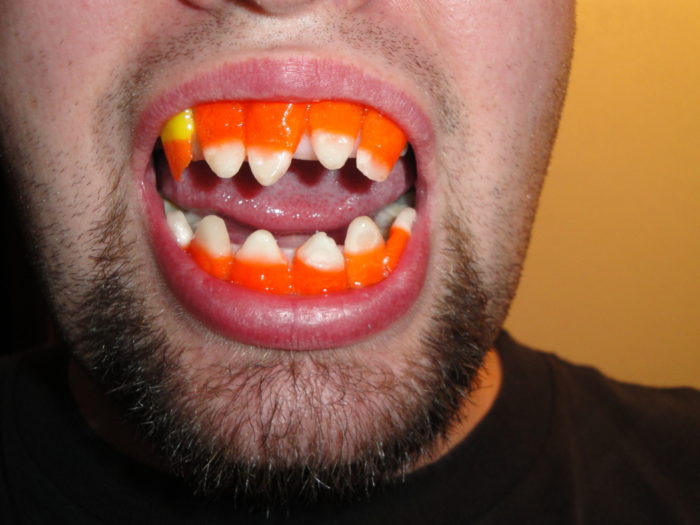 Death Metal Underground receives a constant stream of inferior promotional materials like a child is given unwanted Apples, granola bars, and candy corn on Halloween. We toss them in the trash too.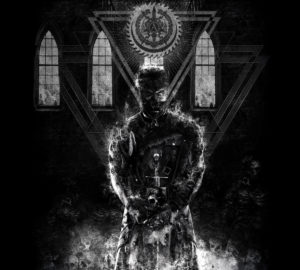 Autokrator – Obedience to Authority (2016)
War/industrial "metal" band Autokrator have a hard on for authoritarianism and songs impossible to tell apart through the music actually being played. The only distinguishable traits are the variety of samples used just like that turd band Conqueror. Listeners can watch videos on the internet and play with sample libraries themselves Autokrator. Why should anyone pay Autokrator to do so  for them? Autokrator back to watching World Star Hip Hop beatdown videos.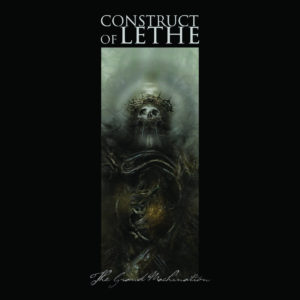 Construct of Lethe – The Grande Machination (2016)
Generic post-Alex Hernandez, nu-Immolation worship robbed of anything musically memorable and mixed with unhealthy doses of deathcore breakdowns and tekdeaf. Occasionally something resembling a riff Trey Azagthoth rejected as too retarded will appear. The real question is what the goal behind Construct of Lethe releasing The Grange Imagination is? To become a pay to play local opener for Hate Eternal to pet Erik Rutan's Klingon forehead? Just to have a beer with Ross Dolan and Bob Vigna? Construct of Lethe are another example of death metal dumbed down into MTV2 Heagbangers Ball in 2006 nu-metal rock music for scenesters who if you swapped their cargo shorts and Dying Fetus shirts for pastel clothing, wouldn't be out of place as Bud Light chugging future date rapist fraternity brothers at a themed sorority party.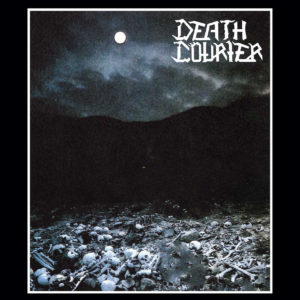 Death Courier – Demise (1992)
Death Courier were a fairly competent speed metal band who occasionally used keyboards and a melotron. Think a Master's Hammer that never managed to break from the Metallica mold. Demise has an incoherent atmosphere, few long-form narrative melodies, and disorganized speed metal songwriting making frequent use of speed metal gallop rhythm riffs varying tempi from verse to verse to move songs forward. While not awful and certainly more competent than most modern "metal" bands, Death Courier should've continued languishing in their deserved obscurity rather than be reissued over twenty years later to a collector audience. Demise gives the impression of only being semi-formed, a statue that is only half carved.
Demonomancy / Witchcraft – Archaic Remnants of the Numinous / At the Diabolus Hour (2016)
The first half of this split is generic metal riffs arranged into overlong boring, verse chorus verse songs; the second is noisy wannabe Beherit war metal bullshit. Nobody should touch this one.
Regler – Regel #8 (Metal) (2016)
Noise band failing ridiculously at metal. How are hipsters who can't grasp what makes metal metal trying and failing to poorly play metal experimental? This is like a monkey not knowing how tortillas work using them to wipe it's ass.
Rich Davis – Cancer (2016)
Industrial carnival grind with an Alexi Laiho from Children of Bodom imitator. Rich Davis deserves to get cancer,
Eufori – Humörsvängningar (2016)
Why is this depressive suicidal black metal so happy and bouncy? Oh these guys are completely incompetent musicians and sound like a pop punk band. Blink 180 Xasthur.
Urfaust – Empty Space Meditation (2016)
Musically empty atmospheric black metal for losers who love listening to sounds of water running from bathroom faucets.
Death Courier – EP and Demo (2016)
Who wants to listen to worse sounding versions of bad material?
Netherbird – The Grander Voyage (2016)
Atmospheric Gothernburg black 'n' roll. Yes someone had to make this. No there aren't any NWOBHM gallops, just utter and extreme boredom.
Vola – Inmazes (2016)
Random carnival music djent metalcore for seventeen year old art fats who love Breaking Benjamin.
Peter Grusel und die Unheimlichen – Peter Grusel und die Unheimlichen (2016)
Random hardcore punk pretending to be death metal. This is further emblematic of the crusty social justice warriors attempting to appropriate metal culture.
Soliloquim – An Empty Frame (2016)
Indie whine rock melodies pretending to be oppressive doom metal that will drone you to death. No, just because you have unclean vocals, doesn't mean your hipster whine rock band is a metal band. Soliloquim need to listen to the first two Iron Maiden albums with Paul DiAnno and Slayer's Hell Awaits until they grasp what heavy metal actually is.
Karg – Weltenasche (2016)
Hipster drone rock pretending to be black metal. Flowing Eastern European black metal this is not; this is black 'n' roll bullshit.
Skeleton Of God – Primordial Dominion (2016)
War metal with danceable Pantera grooves for industrial goths with wallet chains, id est nu-metal.
Door Into Emptiness – Wave (2016)
Black metal dumbed down into tv static and video game ambient music for loser background noise for Nintendo romz and Fallout 4. Some of these even sound like music that would be played at an orgy for fish-fetishists like Troy McClure.
Asguard – Hidden God (2016)
Video game nu-metal for losers who play Linkin Park over their Dragon Ball Z Xbox games.
Kozeljinik – Death Gives unto Life (2016)
MTV2 post Hoobastank alt rock pretending to be black metal for idiotic Eastern European hipsters.
Veld – Daemonic: The Art of Dantalian (2016)
Riffless chug tekdeafcore packed with filler tremolo riffs and vocal based rock songs. Deserves to never leave the shtetl cellar.
Akem Manah – Demons of the Sabbath (2016)
Boring funeral doom that wouldn't be out of place in a lame 1997 PC adventure game as scary music for the graveyard. Kill yourself guys and go play Quest for Glory.
Pragnavit – Skarby Zmiainaha Karala (Treasures of the Serpent King) (2016)
Boring ambient music that is supposed to be evil and menacing. I feel no sense of the overwhelming dread of natural or supernatural forces or whatever magick you are doing with that used condom and dead mouse.
Gods Tower – Liar (2016)
Random carnival music pseudometal with emotional honky tonk bar rock solos and post grunge Creed vocals. Includes a Nokturnal Mortum cover but why not just listen to the actual Nokturnal Mortum?
Vietah – Czornaja Ćviĺ (2015)
Joyless, overextended boring blackened metalcore.
Khors – Night Falls Onto The Fronts Of Ours (2015)
Drawn out, verse chorus verse black 'n' roll pretending to be epic Eastern European flowing blackened heavy metal
Far Beyond – A Frozen Flame Of Ice (2016)
Gothenburg carnival rock music for fat dudes in cargo shorts and Kamelot t shirts.
Dimension Darkness – Divison Vansinne (2016)
"Blackened death metal" that's really rock music worshiping Steve Tucker era Morbid Angel worship when not selling semen for beer money. Dimension Darkness are the type who masturbate in the plastic cup so regularly, that they once just drank it to see if their own semen tasted better than Keystone Ice.
Abigorum / Cryostasium – Unholy Ghost Liturgy (2016)
Lame pretentious atmospheric music. Go to Wal-Mart (or local sporting goods equivalent). Buy shotgun. Load shotgun. Fellate shotgun. Pull trigger. Masturbate
Dead End Finland – Slaves To The Greed (2016)
A Very Gothenburg Metalcore Christmas Carol.
Bloodrain – Bloodrain V: Adora Satanae (2016)
Not only is this shit Kreator ripoff named after videogames best known for spawning a series of Uwe Boll films, the frontman crushed enough energy drinks to pull his shirt over his head and become THE GREAT CORNHOLIO! Recommended for diehard Beavis and Butthead fans only.
Tags: abigorum, akem manah, asguard, autokrator, bloodrain, construct of lethe, cryostasium, dead end finland, death courier, demonomancy, dimension darkness, door into emptiness, eufori, far beyond, gods tower, karg, Khors, kozeljinik, netherbird, nuclear war now! productions, nwn, peter grusel und die unheimlichen, pragnavit, regler, rich davis, sadistic metal reviews, skeleton of god, soliloquim, Urfaust, veld, Vietah, vola, witchcraft