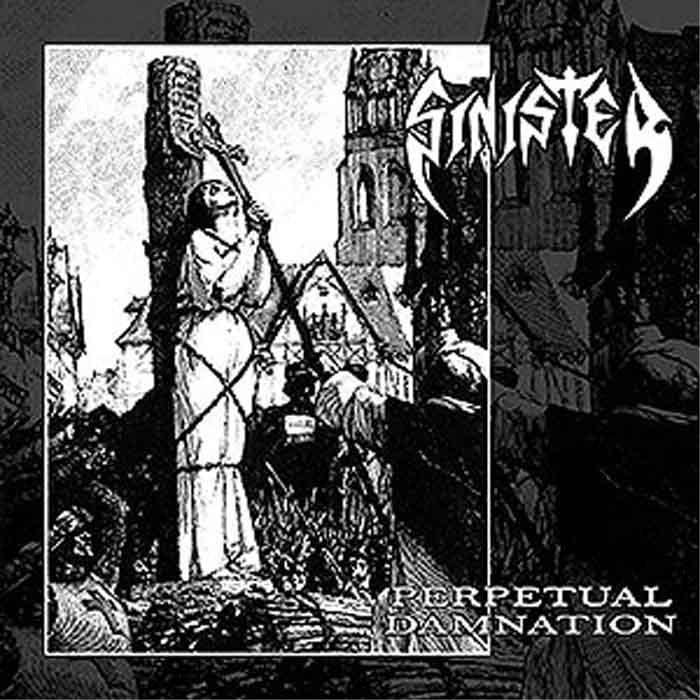 Foundational Dutch death metal band Sinister has re-issued its 1990 demo "Perpetual Damnation" on a CD, cassette, and vinyl release titled Perpetual Damnation. You can get your copy from Xtreem Music or on the Hammerheart Records compilation The Blood Past.

Tracklist:
1. Putrefying Remains
2. Spiritual Immolation
3. Compulsory Resignation
4. Perpetual Damnation
The label states:
Official re-issue limited to 300 copies on CD-digipack, of the demo '90 by this mythic dutch Death Metal band. Includes insert with lyrics, original cover, photos, flyers, show posters… Excatly like the on the 10″ vinyl edition.
Tags: death metal, hammerheart, sinister, xtreem