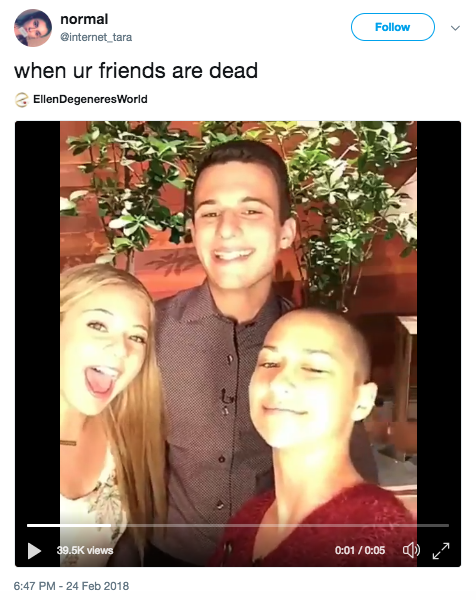 You know your nation has reached peak sadism when kids are using the shooting deaths of their classmates to catapult themselves into celebrity stardom.  That means the time has come for frequent, merciless, rapid fire sadistic metal reviews.
BUCKLE UP, BECAUSE THE RIDE NEVER ENDS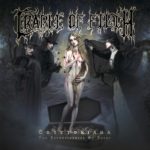 Cradle of Filth – Cryptoriana The Seductiveness of Decay
An interesting concept on occultism in Victorian Britain that is sadly executed with pure stupidity. The songs are all variations on melodies that Maiden and Thin Lizzy have used sandwiched between generic modern metal riffs while pseudo-symphonic synths dominate the mix.  Worst of all are Dani Filth's pseudo vocals that have degraded into puppy screeches and some form of spoken word. An appropriate punishment should be a televised live battle royale with equally useless Dimmu Borgir but each band is armed with copies of their albums and their makeup.  Replace with Old Man's Child Born of The Flickering.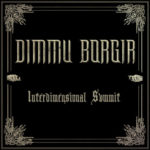 Dimmu Borgir – Interdimensional Summit(single)
So Nightwish have decided to take ICP's style and add a croaky voice while stealing from Accept.  An annoying chorus comes up at every moment in this song with tasteless Hans Zimmerman synths.  The riffs are broken down into the simpler melodies from Metal Heart save for an end of song breakdown.  To make this style of music, first steal from a heavy metal band, second add keyboards, third have a vocalist who can't sing or growl.  Replace with Bal-Sagoth's A black moon broods over Lemuria.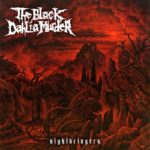 The Black Dahlia Murder – Nightbringers
An overly average band that has been championed by the leftist media for being the perfectly castrated easy listening band that they want death metal to represent.  While TBDM had the ability to make fairly catchy commercial metal, all traces of that ability have vanished as the same string skipped riffs seem to repeat with very little variation.  The drums are pretty much clicks at this point.  The vocals have completely deteriorated once again which seems to be recurring with commercial singers.  Being fast, technical and melodic is still a good substitute for songcraft in the eyes of the mainstream.  Each one of the idiots should focus their efforts into promoting actual death metal since none of them are interested in making music anymore.  Replace with Sentenced – North From Here.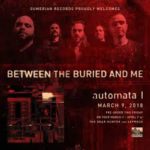 Between The Buried And Me – Condemned To The Gallows(single)
Shiny keyboards and various electronic effects stay constant as skank beats play alongside randomly changing djent riffs featuring weak harsh vocals and tonal singing without any actual emotion sounding like a cheap imitation of Jon Davis.  The arrangements are to blame more than anything as they don't make any actual sense.  The individual riffs are drowned out by everything else making them the best part of the song since you barely hear them and either way they are completely inoffensive.  BTBAM need to focus on burying their albums away from the public to save ears everywhere from this total mess.  Replace with King Crimson's Larks' Tongue in Aspic.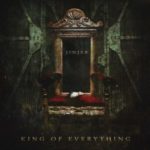 Jinjer – King Of Everything
Nu metal mixes with Djent and Metalcore to create the ultimate epidemic in possibly the history of metal.  Imagine riffs that make Pantera sound nuanced, melodic parts that make Linkin Park sound virile, arrangements that make Cannibal Corpse seem like actual composers and music that just makes later Cynic sound like Death metal.  Jinjer are the Limp Bizkit kids that didn't have the ability to play Meshuggah or Necrophagist.  Efforts must be made to silence this band forever as this is the continuation of the modern metal plague and is influencing the next generation.  Mock this band endlessly and convince your local promoters to not have them anywhere near your venues.  Replace with music.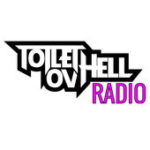 Every toilet humor grind band
No! none of these were funny the first time and there is no reason for each person to have five one man projects in this vein. Ridiculous vocals don't sound brutal nor do third rate groovy riffs. This is the epitome of loser music. None of these bands can be differentiated anyway as the genre is one big meme. Living in your basement and making this kind of music is punishment enough so just ignore, get a decent sound system and enjoy Fleshcrawl's Descend into The Absurd.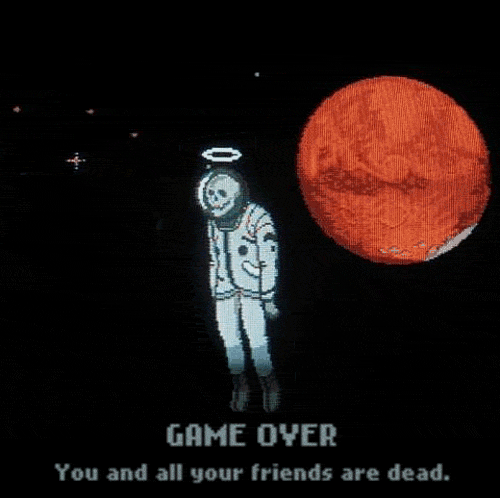 Tags: Bal-Sagoth, between the buried and me, BTTBAM, cradle of filth, dead kids, death metal, dimmu borgir, djent, Grindcore, Jinjer, king crimson, metal, metalcore, Nightwish, Old Man's Child, sadism, sadistic metal reviews, school shootings, sentenced, smr, the black dahlia murder, toilet grindcore