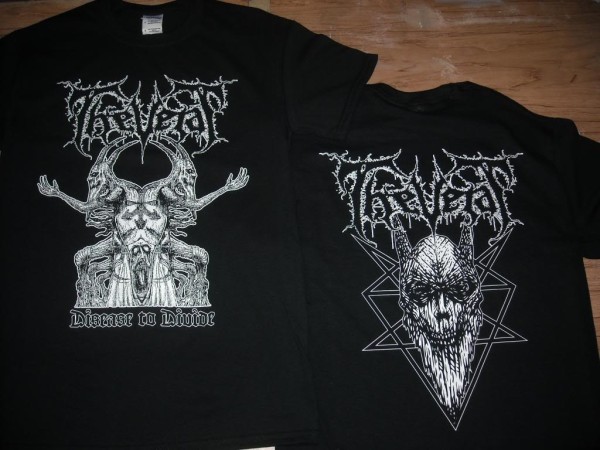 New York-style cavernous death metal band Thevetat, following up on their promising EP Disease to Divide, have released tshirts featuring unique art to support the release.
Formed from the ashes of doom-death band Ceremonium, Thevetat resurrects the older style of New York death metal with injections of the rushing torrent of sound that makes old Incantation and Demoncy so appealing. These linear riffs create a sense of foreclosed possibility, hence the feeling that this is a genre erupting from within death metal.
The shirts are available in sizes from S-XXL for $12 and can be ordered with a copy of Disease to Divide for $15. Both prices do not include postage. Contact and order information follows; artwork can be seen above.
Destro Records
69 Giffords Lane
Staten Island, NY 10308
ceremonium@aol.com
Listen to Disease to Divide here:
Tags: ceremonium, destro records, New York Death Metal, nydm, thevetat