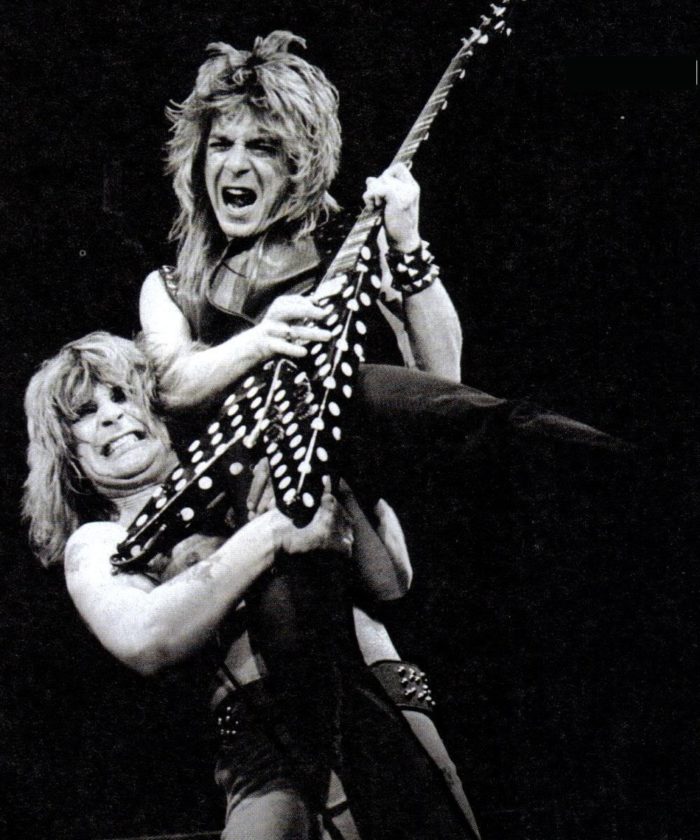 It is a harsh truth that all things in our finite world will end at some point or another.  I was fortunate enough to learn this lesson at young age, with friends moving out of state and death claiming some of those closest to me. But there are many who are not so lucky to experience the cruelty of life during their youth and are now struggling to adapt to the harsh political and cultural upheaval that is sweeping the world at large.
This failure mainly stems from a cultural and educational system that leads us to to believe none of the beloved things in our safe American bubble will ever see massive change and upheaval- that our world and lives probably won't be much different than that of our parents and teachers. But already, we are witnessing the death of malls, the value of college degrees, major retail chains, cable television, Hollywood movies, mainstream media, atheism, and an the age of idealism.
And sadly for fans of rock and metal music, the final hour may be at hand for a beacon of our pride and culture: the guitar hero.  With the impending bankruptcy of Gibson and now the imminent bankruptcy of Guitar Center, it would be foolish for anyone to still proclaim the immortality of the "guitar god." For all things of this world must one day end, and dare I must ask… could the twilight of the guitarist truly be at hand?
It's time to confront the uncomfortable, painful truth about what is happening in the world of metal: the days of the rock star guitarist are over.  Nobody is buying guitars anymore, and thus guitar retailers and big name guitar brands cannot survive.  The music industry has instead committed itself to elevating the personalities of rappers and DJs as the new rock stars and in turn has left guitar-based music to rot.
In another dooming turn of events, the executives of the music industry have found a possible lifeline of survival: music streaming.  Through high listener investment, music streaming has funded a successful year for the industry in 2017.  But thanks to musician payouts equating less than a fraction of a cent per stream- most non-pop artists will never see a single dime in return.
Meanwhile, rock music has surrendered to female-fronted hypocrisy and decisively sealed its fate.  At the same time, metal is losing a war against progressive liberal values and mainstream media journalists.  The culture of Scandanavia, the United Kingdom, and other countries that have birthed Celtic music (the root of metal and blues) is being rapidly displaced.  And with the metal underground fractured, polarized, and abandoned by the budgets of the music industry, the future for metal is destined for an eternity of niche, fringe fandom.
But this necessarily may not be a bad thing.  The spirit of metal- a timeless, eternal attitude and ideology- will live on in the depths of the underground where it belongs.  Great minds will create great music, and this will be shared amongst the closed circuits of micro scenes and micro cultures.  These niche micro metal communities will share music amongst themselves and judge any and all outsiders harshly.  The hipster metal press will eventually wither  and spread to covering rock and (eventually) indie pop to try to survive as career journalists.  And the nu-male fascination with thrift-store metal labels like Nuclear War Now! and Hell's Headbangers will too move on to something more mainstream.
It is a grim reality that no guitarist of tomorrow will be hailed as the type of musical genius and demigod as we've seen with Randy Roades, Jeff Hanneman, Trey Azagthoth, or even Euronymous.  But given that such an idolatry is a contradiction to the spirit and attitude of metal, this should be celebrated.  Great guitarists will continue to innovate, captivate, and create incredible works.  And while they won't be rewarded with stacks of cash, they will find fulfillment in carrying the metal torch and igniting a flame that will sooth their body, mind, and spirit.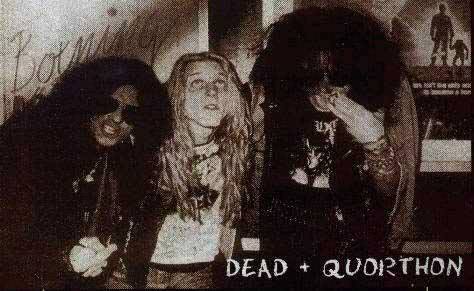 Fame, materialism, and consumerism are shitty gods that will fail you every time.  If you aspire for any of them as a musician, you will never fill the craving and die a broken and miserable man.  But if you find yourself grounded in a stronger foundation and still feel a deeper truth that calls you to musicianship, I beckon you to answer that calling WITHOUT sacrificing career, family, and the pursuit of knowledge.  You will find fulfillment in your art, as you should.
All things in our world, culture, and existence will end some day.  At any given moment, and any given time, the life of a human being can collapse into pieces.  At any given moment, our entire existence may be completely undone.
One day, Brock Dorsey will no longer be editor of Death Metal Underground, but the site will still thrive.  One day, Brock Dorsey will die, be buried in the Earth, see his remains be disintegrated into the rot and ash of the Earth, but yet the Earth will still turn.  One day, the celebrity guitarist will cease exist.  One day, the guitar itself will cease to exist.  One day, music will cease to exist.  One day humanity, the Earth, and the cosmos will cease to exist.
The guitarist is finite.  Record sales are finite.  Fame is finite.   Existence is finite.  Legacy is finite.  Learn this, understand this, or you'll be doomed to spend your days lost, in sorrow and in suffering.
"See ye not all these things? Verily I say unto you, There shall not be left here one stone upon another, that shall not be thrown down."
Tags: bankruptcy, celebrity, death, finite, Gibson, Guitar Center, guitarists, metal, rock star fantasy