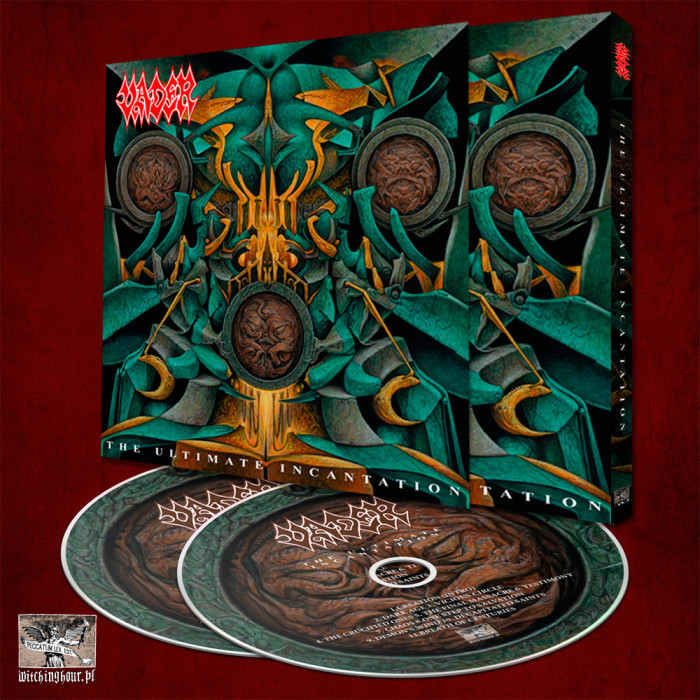 Vader's debut, The Ultimate Incantation, is being reissued on June 3rd on both CD and LP by Polish label Witching Hour. The original, discarded recording session produced by Tomas Skogsberg at the famous Sunlight Studio in Stockholm, Sweden is included as a bonus disc. The lost Swedish session released for the first time should make this reissue worth checking out for fans of the band along with those of Swedish and Slayer-style death metal in general.
We are proud to present the long awaited reissue of VADER's debut album "The Ultimate Incantation". This album was a milestone in death metal history and a groundbreaking masterpiece for the Polish scene allowing our bands to be heard beyond the Iron Curtain. With this record VADER's international career begun and it's a cult classic since then. Once again we made our best to deliver this classic album as a top notch release. To match our words we will attach an extra stuff with never before released original album session done by THOMAS SKOGSBERG in SUNLIGHT STUDIOS. And that's not all. We also asked the master himself – DAN SEAGRAVE to prepare new artwork for this release.
The 2xCD digipack may be pre-ordered from Witching Hour here.
Tags: 1992, dan seagrave, death metal, news, poland, reissue, tomas skogsberg, vader