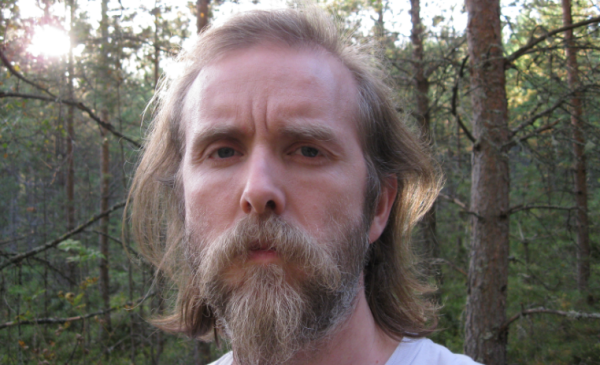 Varg Vikernes founded Burzum and contributed heavily to the black metal movement before being jailed in Norway in 1993 for murder and possible church arson, then on his release in the 2000s began releasing the continuation of his prison-years ambient soundscape albums, most recently with Sôl austan, Mâni vestan and The Ways of Yore. Now he faces additional problems with both French and Russian governments.
Almost a year ago, Vikernes was arrested in France for suspicions of violating anti-discrimination and civil rights law there. His trial came up recently and a French court has convicted him and sentenced him to a six month suspended sentence and $10,000 in fines. In addition, Russian authorities seized his web site from June 18-23 because it found the Russian edition of his book Vargsmal violated Russian speech law as well.
While I can't say that I agree with Vikernes — although I am fond of the first three and last two Burzum albums — in my view speech codes and goody-two-shoes laws are about the most un-metal thing there is. In the 1980s, the Parents' Music Resource Center (PMRC) tried to prevent us from hearing music with lyrics containing gratuitous sexual or occult content, but now thirty years later, our governments are more worried about political speech. It tells us what threatens these governments that they are now just fine with our gratuitous sex and violence and occultism, but have turned their focus to ideas themselves. It's an odd turn that I never could have foreseen.
For more information about Vikernes and his music, see our interview with Varg Vikernes from May of last year. For his beliefs, you can visit his blog and his website for his role playing game, movie and writings. There is also his official Burzum website and then, for a neutral viewpoint, the Burzum study group's analysis of his music and beliefs. If you want to help with his burgeoning legal fees, there's a donation page and his official merchandise page.
Tags: burzum, censorship, pmrc, varg vikernes