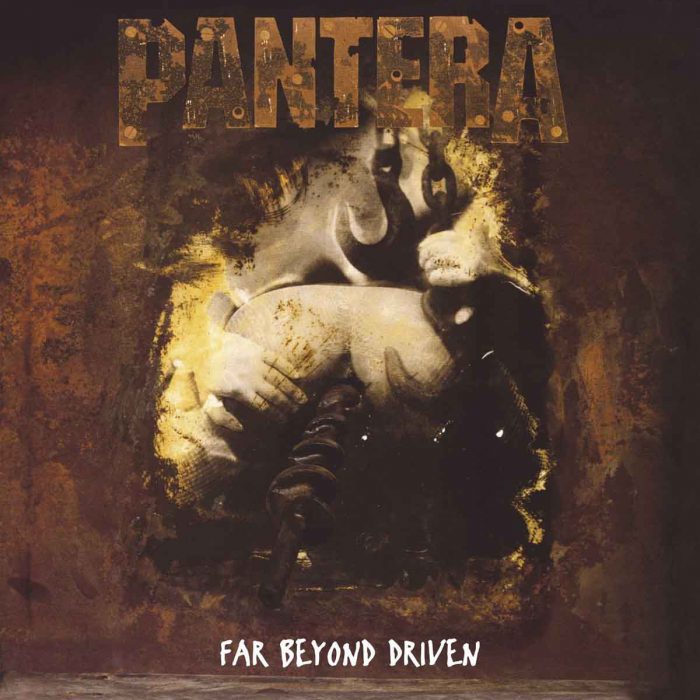 Why do humans form tribes? If you want to break away from the rest, and not allow them to assimilate you, you must go your own way and militantly, bigotedly, dogmatically, and aggressively keep the others out, or they will try to draw you back into their dysfunction so they feel better about it.
Much of tribalism involves feeling glad that you are not that other guy and his weird tribe of losers, but when it becomes only that, that tribe loses a sense of what they are in an affirmative sense. They lose their goals, their identity, and their pride.
Under such conditions, they do nothing but scapegoat other groups for their own problems, and then rage at these scapegoats instead of rebuilding themselves. This is where the nasty side of discrimination comes out, when people would rather whip slaves than build empires.
Metal, as a tribe, knew that it would always face the risk of assimilation by rock music, since rock music serves as an aggregate of all popular music. It combined Celtic drinking songs, Scandinavian folk, Scots religious music, waltz rhythms, and the minimal framework of Southern blues — itself probably an old Scythian creation — into a standardized product. Metal wants to avoid becoming that product.
We can safely say that rock died in the 1980s, when it bounced back from the 1960s ranting protest music and the 1970s corporate rock, only to resurrect as a folk-hybrid with indie and then be smashed down by punk, giving way to electronic music, then rap, and later the hybrid of the two that is now international pop.
The record labels peaked in the mid-1990s with grunge since this, incorporating metal and punk as an aesthetic while discarding their musical contributions, brought rock full circle back to its roots, but got taken over by the usual emo whiners and cosmopolitan metrosexuals, so lost its momentum.
Pantera played right into this by making a form of speed metal which was barely harder than grunge, embraced blues rather than prog or hardcore roots, and focused on personal drama instead of the historical and mythological focus of the innovators of the genre.
Metallica made songs about terror and triumph, the winds of history, and the clash of ideas; Pantera gave us faded photocopies of horror movies, personal drama, and party songs. It was as if AC/DC took over Testament, then sniffed too much paint at a rest stop.
By turning speed metal into a flavor of rock music, Pantera inverted speed metal, turning a genre that wanted to be a tribe breaking away from the herd into an ultimate song of triumph for the herd which validates herd navel-gazing personal drama and rejected the impersonal, naturalistic, and historical-mythological view of metal.
Even more, they made metal simplistic like glam and inoffensively accessible like rock. Nothing in Pantera would shock the post-1960s American audience, so you could play it in your bar or club without fearing that someone might start throwing chairs. It was a perfect product.
Some might note the homosexual undertones to this music, which simultaneously champions masculinity and presents a wounded version of it, following the general feminization of the West:
…in a culture where men suppress the feminine elements of a naturally androgynous intelligence and women seek to bolster their masculine traits and appearance to become attractive to the most aggressive males. This is a homosexual under-culture or foundation of Western society that manifests in competitions at every level and glories in conquests. The other side of the coin is, the inherent denial required generates a deep and abiding anger; this is what translates into bigotry and hate. The source of the denial is fear and the fear stems from abhorrence at what any naked self-exam would discover: a hyper-inculcated homosexuality at odds with the one's own cultural myths.
However, to my mind, what we are seeing is solipsism: Western Culture, having lost its direction, worships the individual instead of appealing to social order, and therefore idealizes an individual without context, meaning having stripped away culture, faith, family, genetics, and past to reveal only the will, a "city on the hill" or paragon of virtue in its self-created worship of free will.
Humans in groups make the same mistake every time. Instead of staying focused on goal, which is boring because it does not change, they become focused on the individual and, through that, achieving unity in the group through compromise so that a consensus can be built. This inverts the civilization.
When metal inverts itself, we get music that reflects the fears of the audience — worries about inadequacy, sexuality, power, mortality, and meaning — instead of music which asserts an affirmative direction in which we can move to find fulfilling versions of our fears.
Pantera made the perfect product in that it reflected the broadest section of fans and their fears. It then dumbed down the form into something which offends no one. Finally, it brought in elements of rock, so the fans could be rebels without having to step off the reservation.
If that does not deserve hatred for turning metal into anti-metal, then perhaps at least it deserves recognition for what it is: like fast food or soda-pop, it is a utilitarian reduction of metal to cheap lifestyle object sold at high margin.
Pantera riffs resemble up-tempo versions of 1970s heavy metal with a few muted strums here and there to make them "hard." Their leads, borrowed from mostly British heavy rock of the 1960s and country music, fit entirely in the center of genericism. The vocals come from emo and NYHC.
In short, Pantera made a perfect product out of speed metal, and it appealed to an audience not so much of morons but of conformists and denialists, or those who want to believe that everything is going well in the world so their only concern should be their personal bourgeois status.
Like the navel-gazing novel which borrowed as much from the self-help as the fiction section, the civil rights politics of fearing personal inequality so much that society should be forced to subsidize it, movies about superheroes and other id-drama of the least self-aware population in history, Pantera reflected our self-consciousness in a social context, not a desire to make art that pushed us to improve ourselves.
If we distill Pantera down to its essence, it would be a drunk guy telling you that he feels your pain, bro, and it's all going to be okay once you knock back a few Natty Lights and show him on the doll where your last girlfriend hurt you. I can't think of anything less "metal" than that.
Tags: pantera, Speed Metal