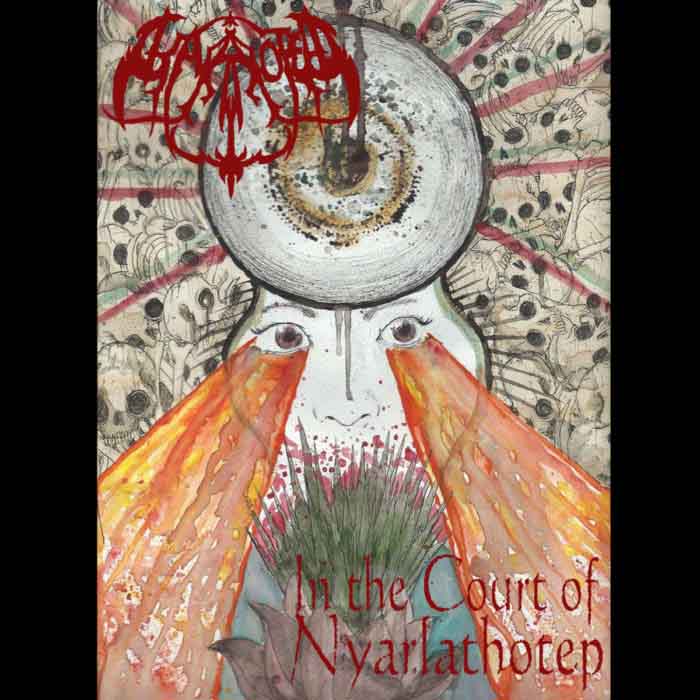 Article by David Rosales. Occasionally our staff have differing opinions on unpristine works from upcoming or past their prime bands. The editor's sobering take on Garroted – In the Court of Nyarlahotep was presented in Sadistic Metal Reviews: Taste the Rainbow!
A modernist acoustic guitar intro, an undefined progressive death metal tirade, cavernous vocals and death-grind guitar tones. An exquisite Old School written all over it, and yet, the young Garroted manage to avoid becoming guides in nostalgia trips. Like Colombian Condor, Garroted takes the tools from the past and forges a future strictly on the loyalty to those traditions.
In the Court of Nyarlathotep is some of the only current Lovecraft-inspired metal to make it above a universal mediocrity line under which most drown. Garroted are untouched by the corrosion of conformity. Full of content, showing many contorted and glaring expressions in one gnarly face full of angles, influences can be posited linking directly and explicitly would be out of the question.
No stagnation, no breaking of chains, Garroted understands metal. Like any forward-looking 21st century metal band, it embraces its post-modernist nature and its chronological location two decades after the death of metal, opting instead to work on the inner so that it surfaces to the outer. Hence Garroted – In the Court of Nyarlathotep presents the lessons of the past, a picture of the present, and the best of the future.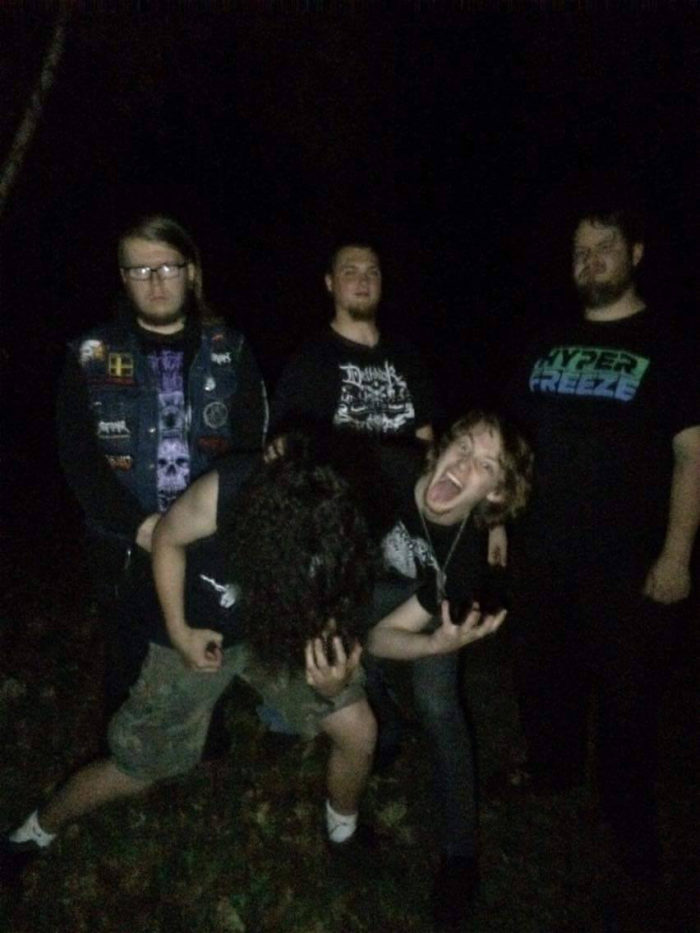 Tags: death metal, demo, Garroted, h.p. lovecraft, In the Court of Nyarlahotep, Lovecraft, review, techdeaf, Technical Death Metal