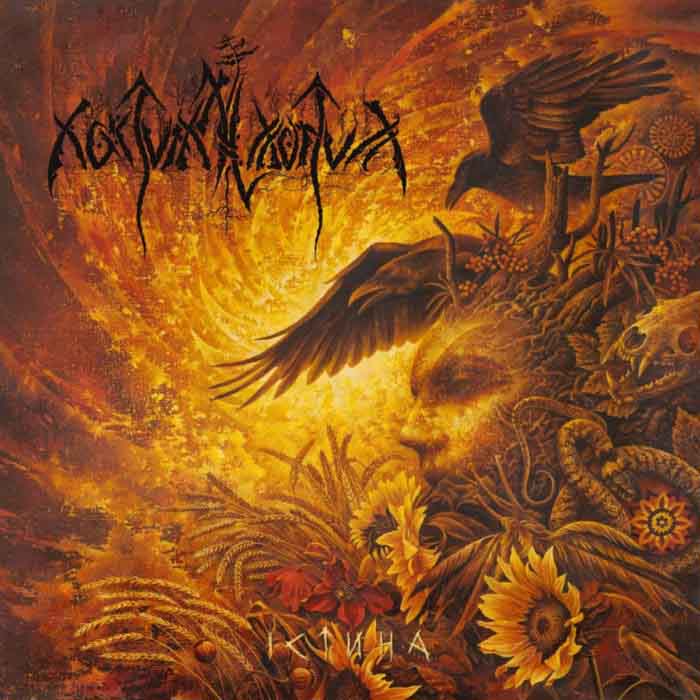 With Verity, Nokturnal Mortum continue down the more commercial path they started embarking on The Voice of Steel and their half of last year's The Spirit Never Dies split with Graveland: commercialized rock-constructed music with Ukrainian folk and power metal aesthetics.  On the inferior half of the The Spirit Never Dies, Nokturnal Mortum abandoned the use of the progressive rock techniques with speed, power, and Gothenburg metal riffs to craft compositions similar to the extended, droning flowing black metal compositions of past greats. Verity continues the slide down into Wacken fare.
The riffs are much worse if the songs even are based around riffs and aren't just folk pop radio constructions. These riffs are usually in the 1990s and early 2000s popular rock music style than metal; they mostly resemble what Metallica and Megadeth were playing in the  90s. Frequent metalcore breakdowns will make die hard underground metal fans cringe harder than they did upon hearing the power metal "Ukraine" on The Voice of Steel.
Most of Nokturnal Mortum's compositions drone on for far too long as does the album's overall running time too.  Verity peaks with the homage to Emperor's "Cosmic Keys to My Creation & Times" on "З чортом за пазухою" (With Chort in My Bosom). Most metal fans will turn it off there and put on the sublime In the Nigthside Eclipse instead. You should too. Nokturnal Mortum have clearly made an album targeted at hipster beardos, renaissance fairies, fools who like Agalloch, and Wacken drunks. Their original late 90s keyboard "black metal" fans and the newer progressive rock and heavy metal ones they gained with The Voice of Steel will surely be alienated by Verity.
Tags: 2017, black 'n roll, folk, folk metal, folk rock, metalcore, nokturnal mortum, review, Ukraine, verity