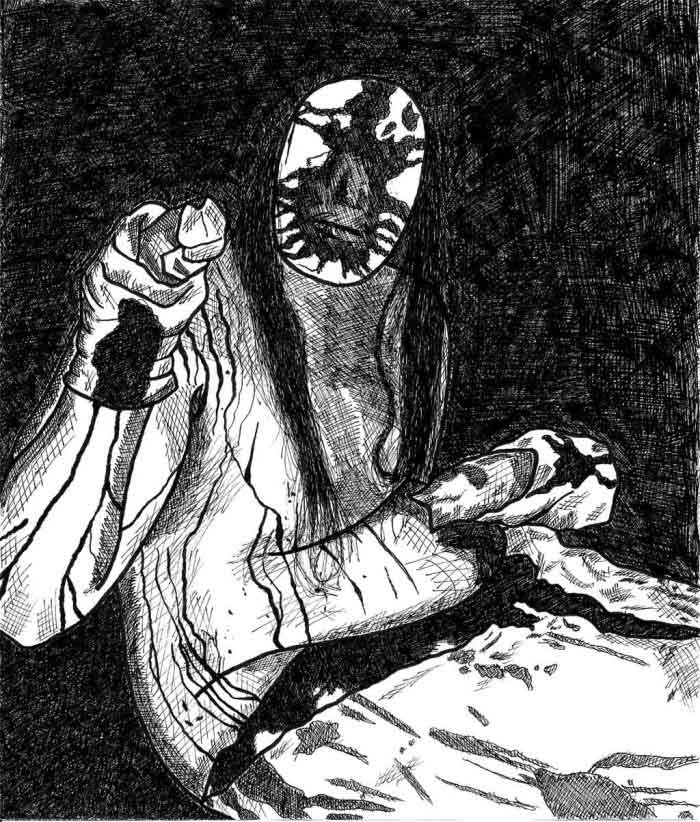 In our search for great metal in the internet age, we are constantly being swarmed by legions of mediocre bands releasing countless albums ranging from terrible to passable. Most bands aim to replicate their idols without understanding what actually makes them great and others rely on gimmicks or illogical hybrids of styles in their attempts to distinguish themselves from the herd.

Sometimes we stumble upon fleeting works that point to something greater but those are few and far between and most of us do not have the time to sit through hours of meaningless music In hope to find a flash of brilliance.  Yet sometimes we come across music that is so bad not through neglect nor lack of skill but through the mental decay of the composers and troubling musical choices. In these situations all we can do is laugh and learn to not become like these people. Here is a list of songs showing various metal musicians at their lowest.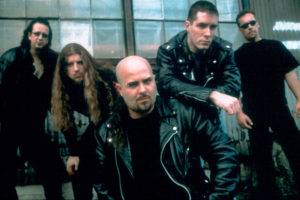 Annihilator – "All For You"
Jeff Waters was pretty much bankrupt in song ideas by the end of Never, Neverland. Though following albums did contain some decent ideas sprinkled finely between mediocre speed/heavy metal nothing can compare to the train wreck being presented here. A song about divorce with a music video that contrasts pop star mannerisms with a wannabe Pantera clone. A simple palm muted chromatic descent that sounds like a retarded Exodus. Drums are pretty much holding the same beat like a metronome due to the shame of playing on such a song. An unrelated guitar break taken from any mid 90's rock band appears in the middle of the song to break up the one riff. While this may sound like standard midlife crisis metal, one element pushes it above that. Dave Padden's vocals that alternate between an emo whine and an angry processed whisper with lyrics written by a 10 year old. This is the St Anger of competent musicians and for their crimes: I Nicholas Vahdias issue a fatwa upon the vocal chords of Dave Padden and will reward anyone who rips them out.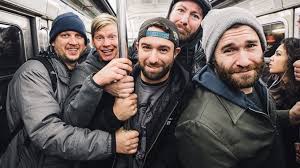 Evergreen Terrace – "Wolfbiker"
A wolfbiker is any individual that takes control of his own destiny according to this band. With such an explanation it is a given that the band members are insanely stupid. Metal Blade released this as a free download a few years ago. Not a single riff appears here apart from some droning power chords and chugs and some fills. Brian Slagel was crying out that this band saved metal. Weak half screams tracked a few hundred times make way for autotuned metalcore singing. A band unable to create anything of content yet heralded amongst Cannibal Corpses fans as being the continuation of Death metal. The only difference is that Evergreen Terrace actually make me laugh. One of the leading artists in the Jihad against good music.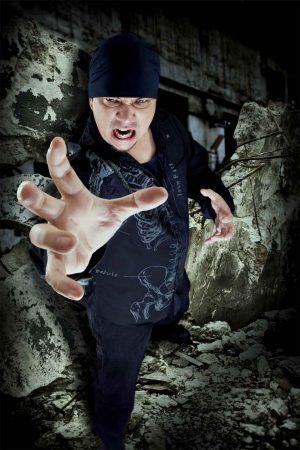 Massacre – "Promise"
Floridian death metal makes way for Pantera groove as Kam Lee of all people starts rapping some retarded lyrics until a breakdown appears and a chorus taken from any Machine Head album and the breakdown never ends as the only Death metal riff teases us before vanishing into thin air and Kam raps "You can think you can leave me". This is so bad that he has denied appearing on this album and understandably so. Nu metal and Death metal don't mix for a good reason and this is a good reminder why. Massacre have cemented their place in the bible of how not to write good music.  They also have proven they were completely irrelevant pieces of the legendary Leprosy album.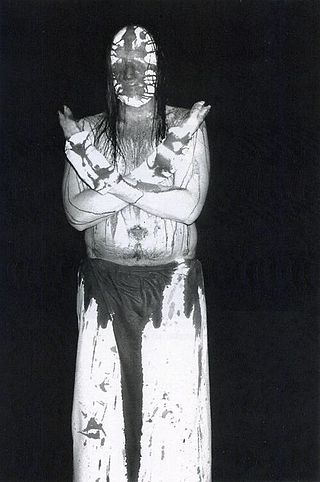 Silencer – "Death-Pierce me"
Starting with the kind of contemplative intro Mercyful Fate would use on their later outings that perfectly sets the tone until two note tremolo picked riffs appear and never stop as the last ever castrati graces us with his beautiful voice that is neither melodic, vicious nor anything really. He yelps randomly for no reason as the music transforms into third rate Mayhem worship. Sometimes we are treated to old man groans as the singer tries to add more variety in his vocals. A piano and a final riff where an actual mental breakdown occurs as the singer almost touches upon the feeling of deep and suicidal sadness but fails due to the timbre of the voice and the lack of musicality of it all. Though depression is a natural step in all human lives and something most of us get out off through hard work and attrition and that forges character. Silencer is the work of charlatans scamming those who don't have the necessary guidance to escape such situations. Let this singer suffer the torture of the great NWN Tranny Rapist and may all those who have had to hear this be reimbursed greatly.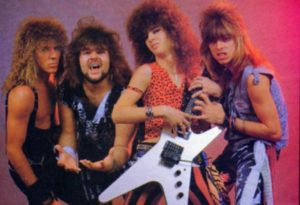 Pantera  – "Walk"
A half riff, pseudo tough guy pandering meet useless rhythm section and directionless guitar theatrics while being fronted by a literal manchild that reeks desperation his attempts to sound tough. This is the story of the ultimate glam band that managed to stay relevant after glam died away by choosing to identify with the most retarded audience on earth. Possibly one of the most influential bands on earth thanks to their simplified one breakdowns, lyrics that allow anyone to feel tough and the propagation of the idea that just by hitting one string on your guitar to a groove, you are making good music. Can Nathan Gale return to finish the job he started?
"One does not kill by anger but by laughter"

– Friedrich Nietzsche
Tags: Annihilator, Evergreen Terrace, massacre, pantera, sadistic metal reviews, Silencer, smr