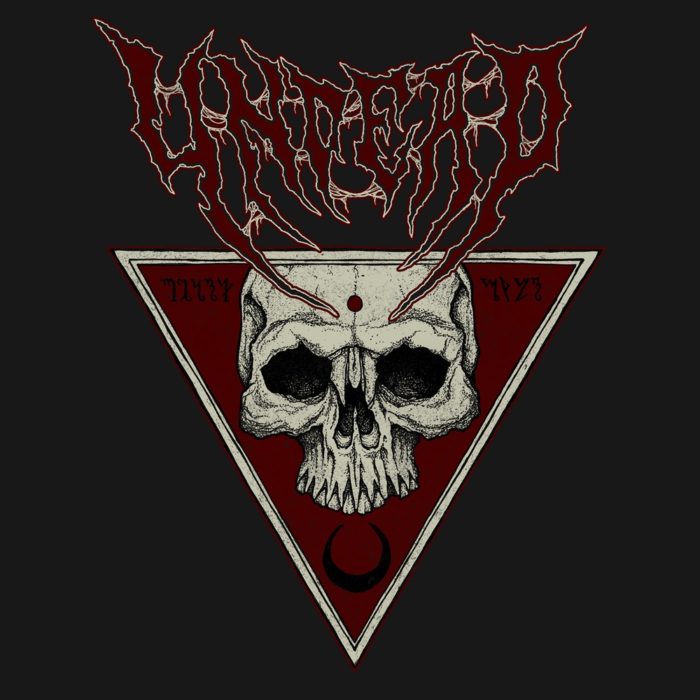 This one arrived in the mail some time ago. Apparently, it got held up in US Customs because our address is on the terrorist watch list. Looking beneath the skin, which is tasty gore-dripping old school death metal, this 7″ EP in fact owes its origins to the speed/death crossover bands of the late 1980s, sounding like a cross between Merciless and Sadistic Intent with Swedish death metal style elegant riffs concluding each song.
Percussion is straight off an early Merciless album, and keeps up energy without wasting time on much adornment except for some strikingly savage fills. Guitar riffs follow the glorious 1980s speed/death metal model of aggressive rhythms applied to small interval note clusters for the verses, and then more elegant chromatic phrases seeded with melodic intervals for the choruses. Like the 1980s classics, these songs do not vary much from the verse chorus format and mainly aim to keep energy high, so the subtler complexity of the choruses catches the physical sensation of verses, and then a transitional riff leads to a place of synthesis for both.
Blood Enemy consists of two tracks, "Evil Spirits" and "Blood Enemy," which you can listen to here, and ends way too quickly. It will be interesting to see what this band does with a longer album, and whether its tendencies extend into the more complex world of later death metal, which will give these musicians — more confident by that time — a greater palette with which to create.
Tags: blood enemy, death metal, Speed Metal, Undead