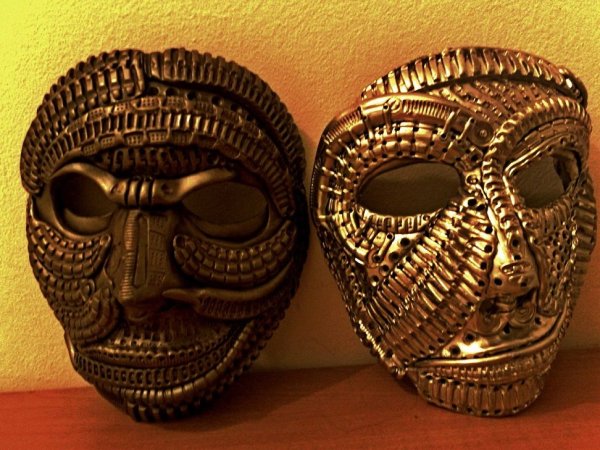 The Metal and Cultural Impact (MACI) conference launches its inaugural meeting on the topic of "Metal's Role in the 21st Century" in Dayton, OH from November 6-8, 2014. This conference features a number of metal academics of note discussing the effect metal has on the society around it through culture.
Described by its organizers as aimed to "examine Metal culture's role in 21st century society throughout the world," the conference consists of presentations by academics such as Amber Clifford-Napoleone, Nelson Varas-Diaz, , Vivek Venkatesh, Ross Hagen and Brian Hickam. In addition, after-conference events include a screening of March of the Gods which explores the metal scene in the African nation of Bostwana through the story the band Wrust and an art exhibit on the nature of masks in metal hosted by Brian Hickam.
The University of Dayton Department of English, the Graul Chair in Arts and Languages, and the International Society of Metal Music Studies are the primary sponsors of the conference. It winds up with an evening concert featuring local bands chosen by Alex Skolnick (Testament, Savatage), who also presents a panel on "Louder Education" at the conference. Ticket proceeds benefit two charities, the Ronnie James Dio Stand Up and Shout Cancer Fund and Project READ.
3 Comments
Tags: academia, alex skolnick, amber clifford-napoleone, brian hickam, culture, International Society of Metal Music Studies, jason netherton, metal academia, nelson varas díaz, ross hagen, vivek venkatesh