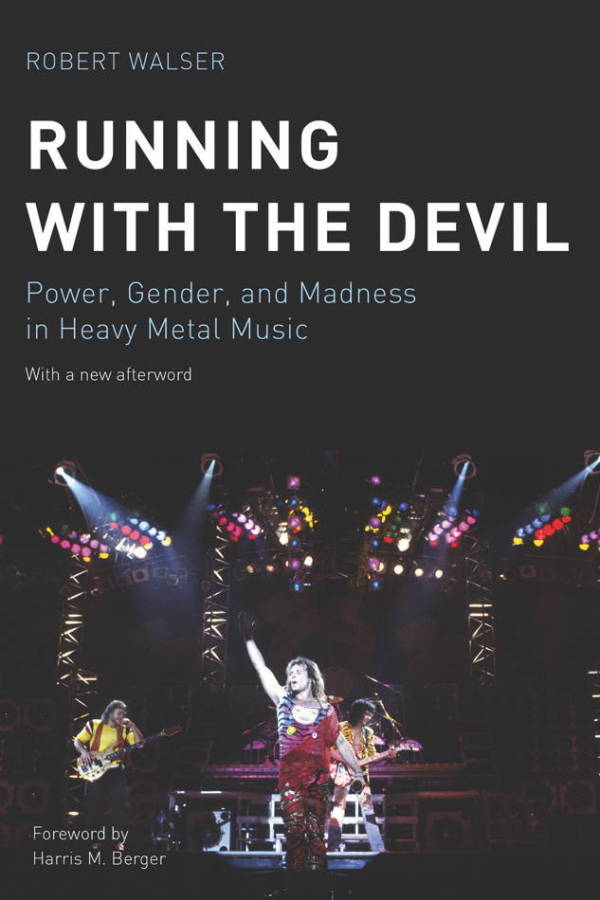 One of the first-wave works of heavy metal academia will see a new edition in the coming weeks as Robert Walser Running With the Devil: Power, Gender, and Madness in Heavy Metal Music sees a re-issue with an expanded introduction by Harris M. Berger, co-editor of Metal Rules the Globe.
While its research focus is on gender, which was the most popular topic of music study in the decade in which it emerged, the 1993 first edition of this book shocked the world awake to the possibilities of heavy metal by drawing connections to other social movements, classical music and extremist political movements. Its strength is an understanding of the metal spirit and its implications both socially and in the individual. Walser writes convincingly and sparsely, understanding the root of good academic writing to be clarity and not a posturing of vocabulary and prose conventions.
It will be interesting to see how this book is updated over time. Many of the tropes of gender from the 1990s have themselves been updated, whether for better or worse being left as an exercise to the reader, and much of heavy metal has evolved. As with most books from that decade, Walser's first edition does not distinguish between hard rock and heavy metal, leading to a bleedover of commercial heavy metal with the separate genre itself. This is a minor quibble, as Walser sees with insight into several areas that every other book at the time missed, which made Running With the Devil: Power, Gender, and Madness in Heavy Metal Music 1.0 the ideal starting point for academics in its time.
Copies are shipping now from University Press of New England with copies showing up on Amazon and in e-Book form shortly.
1 Comment