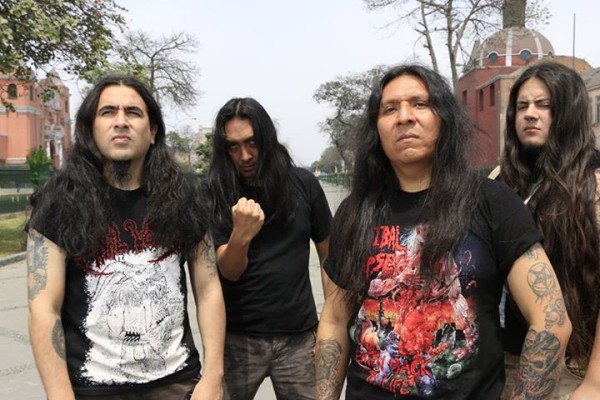 Peste Negra, Muetra Negra, the new album from  Anal Vomit, is out now on Gates of Hell Records, the new Cruz Del Sur Music sister label. Order the album on CD and vinyl formats at this location.
The release comes after a nearly six-year period during which only a live EP and a compilation from the band were released.Anal Vomit are influenced by old thrash metal and by legendary acts such as Sarcófago, Holocausto, Sexthrash, Vulcano and Possessed.
You can stream "Savage Fornication" at this location.
Tracklist:
Brebaje de Muerte
Valle De Tinieblas
Obsessive Sexual Slaughter
La Muerte del Papa (Interludio)
Dios Muerto
Venganza Obscura
Savage Fornication
Estado Comatoso
Pact to Kill (Outro)
INRI*
*LP-only bonus track
7 Comments
Tags: Anal Vomit, Holocausto, Muerte Negra, Peste Negra, possessed, sarcofago, Sexthrash, Vulcano