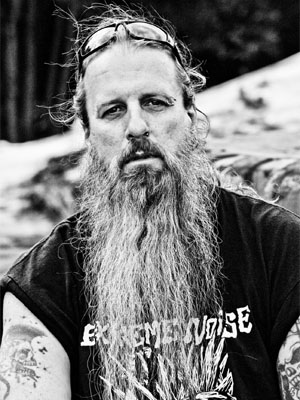 As the old joke in Hollywood goes, any time you say "This person needs no introduction," you must immediately follow that with a lengthy introduction. So it is with Paul Speckmann, who both needs no introduction and also needs a more in-depth introduction because he's done so much for metal that it's easy to lose sight of it all.
We are fortunate to be able to interview Mr. Speckmann on the eve of his tenth album, The Witchhunt, which will see release later this year and is a faithful and sped-up version of Master's characteristic style.
In this interview, we ask Mr. Speckmann about his songwriting style, the changes in master over the years, the meaning of his music and where Master fits in the death metal family tree. His answers are as always thoughtful and honest, with a few surprises that we could never have guessed were coming.
Please show your appreciation for Mr. Speckmann by reading and commenting with your favorite "Speckmann stories": how you discovered Master et al., what influence it had on you, where you think it fits in metal, and how you think his art has changed the outlook of the extreme metal populace.
Here's the interview. Ladies and gents, Mr. Paul Speckmann, of Master, Abomination, Deathstrike, Funeral Bitch, War Cry, Speckmann Project and many more!
3 Comments
Tags: abomination, cynic, death metal, deathstrike, funeral bitch, krabathor, master, paul speckmann, Proto-Death Metal, speckmann project, war cry