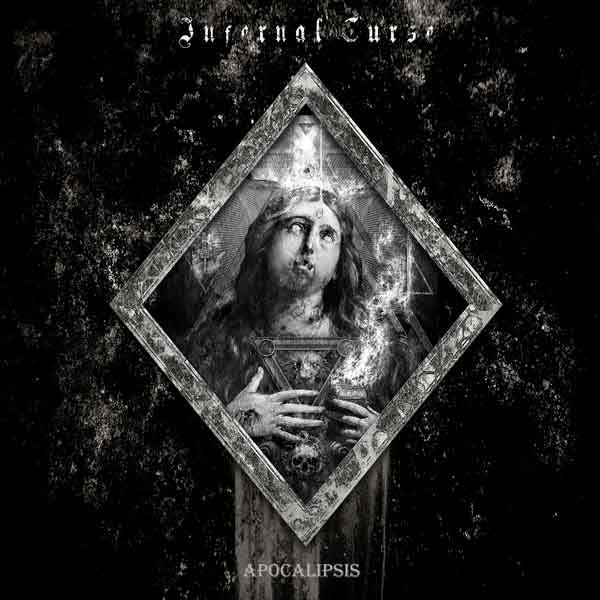 Article by David Rosales
When listening to most of these modern funderground bands, one gets the impression that a group of random guys eating hot dogs suddenly came up with the idea of recording a death metal album to give some variation to their Saturday afternoons in which they normally just discuss fantasy football. Is this derogatory? You bet. Is this accusation completely out of hand and unjustifiable? Not really, there are very clear reasons to say this.
For starters, a release like Apocalipsis by Infernal Curse amounts to nothing more than foggy noise, lacking any memorability but the memory of a passing metallic cloud of percussion and occasional chords. You might perceive this as being only the personal impression of the author, that it amounts to nothing more than another opinion on an otherwise objectively tolerable and enjoyable work of music. But nobody here is objecting to the idea that someone might enjoy this music. The point is that it is indistinguishable from anything even vaguely similar and devoid of its own character.
Apocalipsis is only the reflection of the disaster that war metal has been for death metal, a poor and superficial of what being an underground art movement is. This is usually the result of becoming self-referential, very much like university "revolutionaries" and other posers who confuse image with content. The trap is believing that through imitation of appearances you might somehow bring about the essence of what is being imitated. Nothing could be farther from the truth, and this piece of unrecognizable shit is just more ammunition for our poser-bashing posts.
6 Comments
Tags: 2016, apocalipsis, death metal, infernal curse, lame metal, sadistic metal reviews, War Metal