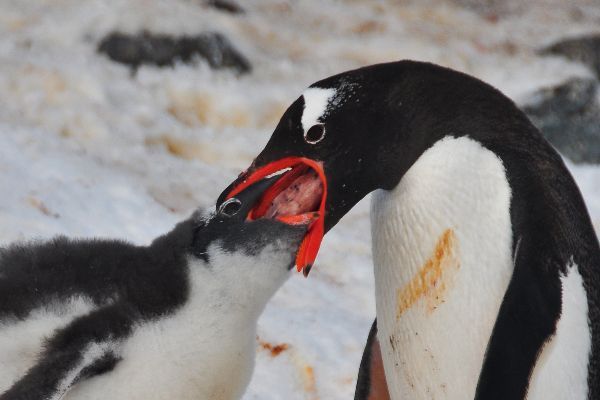 Oh here she comes. Watch out boy she'll chew you up. She's a maneater. – Darryl Hall and John Oates, 1982.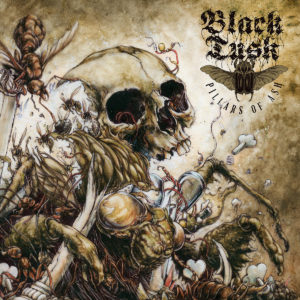 Black Tusk – Pillars of Ash (2016)
A fusion of party rock, screamo, and hardcore punk, Pillars of Ash brings a risible contribution to the rock/punk spectrum that many a beginner is prone to confuse with metal. The relevant question here is whether or not Black Tusk have anything worthwhile to offer to the listener that may not be found in higher quality elsewhere. The answer is a resounding NO. The album plays like a tenuous stream of echoes of 1980s hardcore bands rearranged with Mario Paint.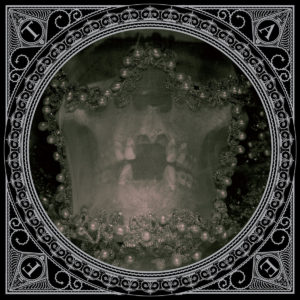 Tombs – All Empires Fall (2016)
Tombs is described in some places as black or post metal, and while there is some borrowing from black metal techniques in the use of some blast beats and an imitation of traditional black metal vocals, Tombs isn't isn't black metal. The post-metal is correctly applied in that this isn't much more than a poor excuse for pseudo-ambient experiments with haphazardly connected sections being paraded as composition. There are strong references to doom metal, cheap and stompy heavy rock, with post rock being added as the way to get away with 3rd rate writing. All in all, boring, generic, unfocused, and unoriginal background music. Tombs is lounge music.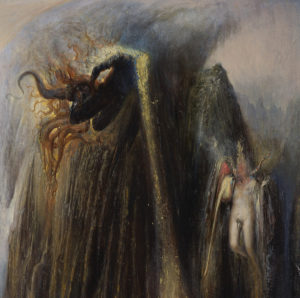 Howls of Ebb – Cursus Impasse: The Pendlomic Vows (2016)
Entirely random pastiche of metal clichés loosely held together by psychedelic interludes and a drunk vocalist feigning faux lunacy. If a blend of Voivod, galloping heavy metal, canned black metal and fuzz drenched noise rock wah wah soloing wasn't pointless enough, the band commands and impressively dissociated catalog of occult vocabulary to match.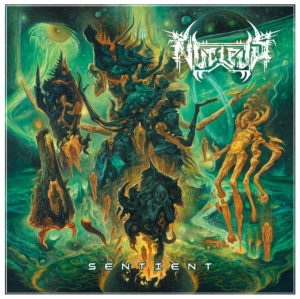 Nucleus – Sentient (2016)
Nucleus have fun in the studio and they want you, dear listener, to have fun at home with them. If you like Demilich but thought it was too strange, too serious, or too weird to play around your sister then Sentience is the record that delivers all the thrills of Finnish extradimensional insectoid death without danger of unthrashability. All the more perfect for fucking your sister behind the dumpster at the skatepark.

Candelabrum – Necrotelepathy (2016)
Two twenty minute tracks of spooky landscapes, sad vampire vocals, and canned drum patterns. If the goal was to stride the line between hysterical and uncomfortable, this record is a resounding success. Necrotelepathy is more Vampire Diaries metal.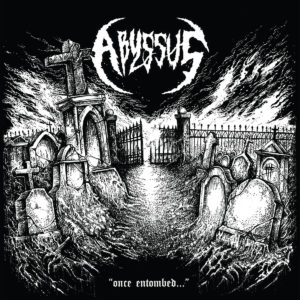 Abyssus – Once Entombed (2016)
Another pizza thrash band with a veneer of death metal fronted by a Greek John Tardy fan. The album art and song titles make adequate use of Death Metal Band Generator. Perfect comedy for those Saturday mornings when you are drunk with fellow "scene veterans."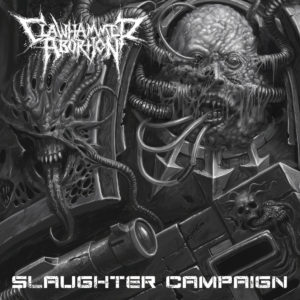 Clawhammer Abortion – Slaughter Campaign (2016)
This band took every criticism levied against death metal and wrote an album of it. In order to get through, I turned it into a drinking game: Hear a cliché, drink. The only problem is I passed out drunk after three songs and the Editor took over. He heard so many Sodom breakdowns and generic grindcore riffs that he kicked my ghetto blaster into the campfire. Only the most calcified kidneys and fattiest livers prevail in the Eternal War.
13 Comments
Tags: Abyssus, beer metal, Black Tusk, Candelabrum, Clawhammer Abortion, death metal, Doom Metal, goth metal, Grindcore, hipster bullshit, howls of ebb, lounge music, modern metal, Nucleus, party metal, pizza thrash, post-rock, relapse, relapse records, sadistic metal reviews, sludge, Speed Metal, Tombs