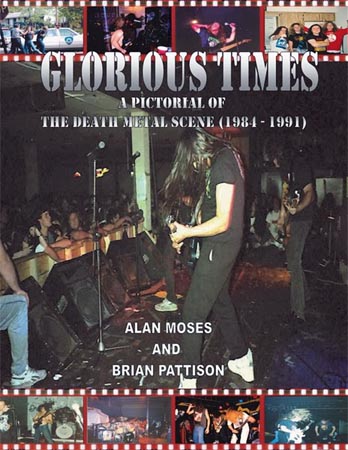 One-time only rebroadcast of the streaming video of A Day of Death (July 16, 2011). Final chance to see the entire event. Whether you missed it or attended it and want to relive it for another day, you have one more chance to see Kam Lee join Druid Lord on stage, one more chance to see Kam Lee join Derketa on stage, one last chance to see Kam Lee perform "From Beyond" in its entirety.
$10 via Paypal to glorioustimesdeathbook@gma​il.com (no later than Friday, July 29 at 10 pm est) link and password will be sent via email approximately 1-2 hours before the event airs. Grab some beers, invite the friends over and enjoy this once in a lifetime event, some of the bands of the day will be available in the chat room throughout the rebroadcast.
Lineup:
Lethal Aggression (only part of their set was streamed)
Hubris
Seplophile
Resist Control
Sam Biles
Avulsion
Goatcraft
Druid Lord
Derketa
Rottrevore
Deceased
Insanity
Nokturnel
Kam Lee
plus a surprise or two thrown in for this special rebroadcast.
For more information, see the FaleBook page.
No Comments
Tags: alan moses, book, brian pattison, day of death, death metal, glorious times, zine